Hello Dear Reader,
Scotland produces a lot of delicious fruit, in particular raspberries, strawberries, tayberries, blueberries, apples, pears and plums.  These are the sorts of fruits I only ever buy locally, in-season when they are at their most juicy and succulent. They can, of course, be bought year-round at the supermarket but I never do as our local ones are well worth waiting for!
Of course Scotland is too darn cold to produce tropical fruit, so these are the sorts of fruit I will buy at the supermarket. They are flown in from far away and the food miles clocked up by them bother me. My way around lessening my guilt is to buy my tropical fruit from the bargain bins at the supermarket, as I feel like I am saving them from being wasted.
Often fruit is picked before it is ripe, so it doesn't spoil on the journey. It means it is difficult to find at perfect ripeness and, by the time it ends up in the bargain bins, it is usually already over-ripe which is why the supermarket is desperate to get rid of it.
What on earth do you do with over-ripe fruit though? Make jam of course!
I made my tropical Papaya and Melon Jam back in September and it has been a joy to brighten the winter months when fresh fruit is scarce in Scotland.  My starting point was those two papayas priced at less than a third of their original selling price. Then I noticed there was an offer on melons – a large honeydew for £1.
A plan for some tropical jam to see me through the winter months started to form in my mind. Since the fruit was so ripe, it took next to no time to cook and I had several jars of jam in less than an hour!
Papaya and melon jam – recipe
– 700g papaya
– 300 g melon
– 50ml pineapple juice, or water
– 700g sugar
– 16g dry pectin

1) Chop the papaya and melon into chunks. There's no need to skin or de-seed the papaya but do so with the melon.
2) Mix the pectin with 2 tbsp sugar
3) Put a large pan over a medium heat and add the papaya, melon, pineapple juice and pectin. Bring slowly to the boil, stirring regularly, and simmer for five minutes.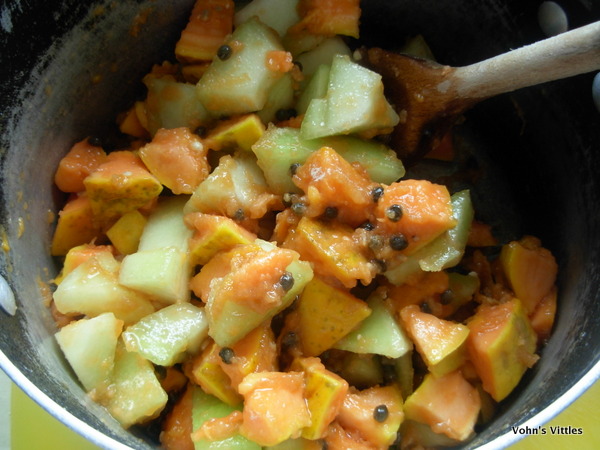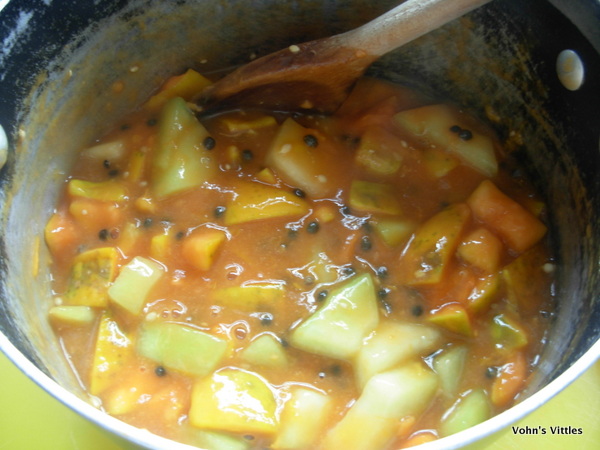 4) Mash the fruit with a potato masher. Bring back to the boil and simmer for a further five minutes, stirring constantly.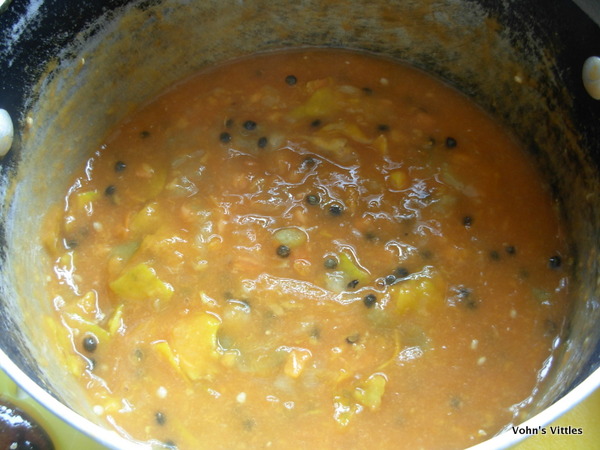 5) Sieve the fruit pulp to remove the skin and seeds, pressing with the back of a spoon to release as much juice as possible. Discard what is left in the sieve.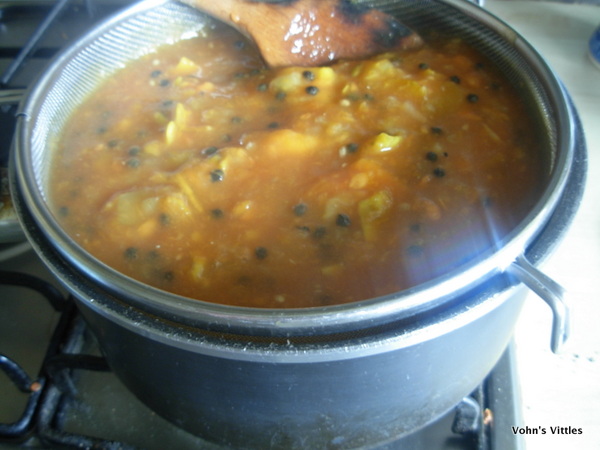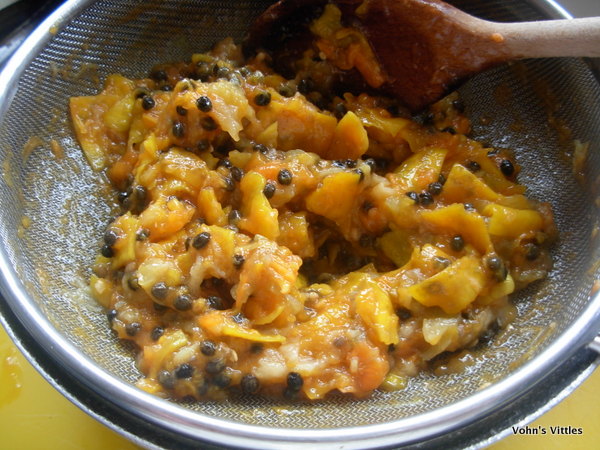 6) Place the sieved puree into a clean pan over a medium heat and bring slowly back to the boil. Add the remaining sugar. Return to the boil, stirring constantly, and boil for three minutes.  Then pour into sterilised jars and leave to cool and set.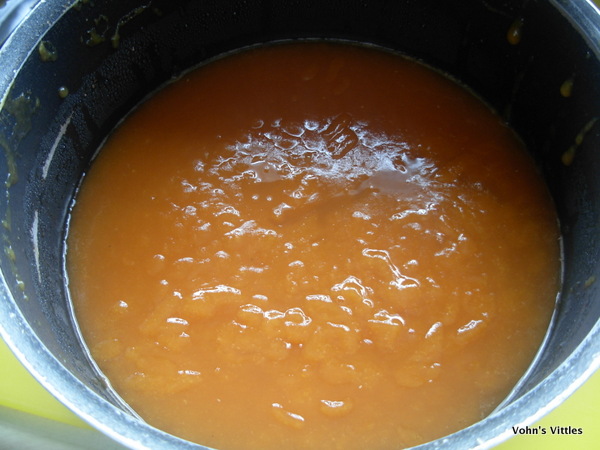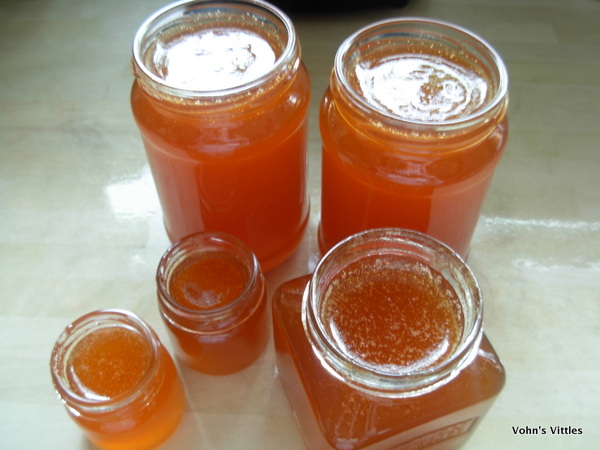 7) Once cool, add a cellophane seal and a clean lid on top.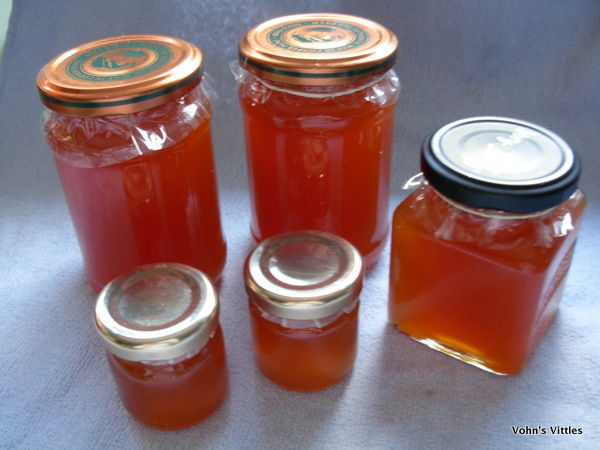 Don't forget to add a label, so you know what it is later!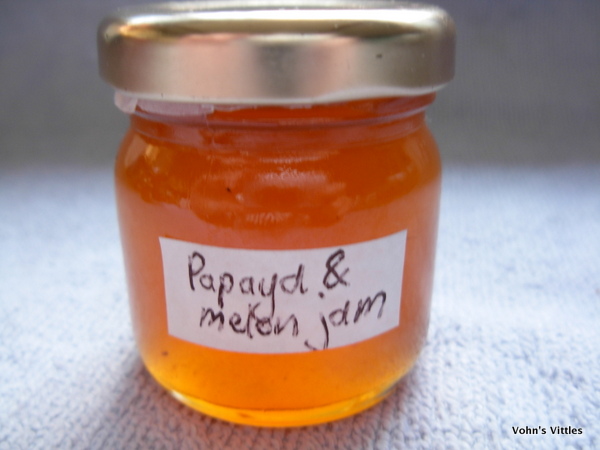 The jam is rich in papaya with a hint of melon and has really brightened my breakfast toast, adding a taste of the tropics throughout the grey winter months!
Vohn
x
P.S. Since my papayas hailed all the way from Brazil, I am entering this into Chris's Foodie World Cup bloggers challenge , as Brazil are hosting the World Cup this year.