Hello Dear Reader,
I am so happy to be bringing you my recipe for Mexican Tomato Soup. It is so simple but so delicious.
I simply took my favourite flavours from Mexico, combined them in soup form and wow a star dish was born!
It is a versatile little soup that can be eaten hot but is even better chilled.
Mexican Tomato Soup – recipe
– 1 kg ripe tomatoes
– 1 large white onion, finely chopped
– 1 tbsp oil (I use cold-pressed rape seed oil as this is produced locally to me)
– 16fl oz/ 450 ml vegetable stock
– 1 chilli, cut in half lengthways and de-seeded
– handful coriander sprigs, left whole
– juice of ½ lime
– ½ tsp freshly ground black pepper
1) Blanch the tomatoes to make them easy to peel. To do this, simply cut a cross in the top and bottom of each tomato, place them in a pan and cover with boiling water. Leave for 5 minutes, then drain in a colander. The skin will now be easy to pull away from the tomatoes.
2) Cut the tomatoes in halves or quarters and de-seed*, discarding the seeds.
*TOP TIP: Save the tomato skins and seed to use in future. Place in a box/bag in the freezer, adding other random odds of veg to it regularly, eg. peelings/cores/tougher leaves. Think a little about the veg you are putting in, for example I never put in potatoes and am careful about how many chilli seeds I put in. Once you have saved enough veg scraps, you can make homemade vegetable stock. You can then freeze this in ice-cube trays ready for recipes like this one, safe in the knowledge that there are no unnecessary additives in it.
3) Heat the oil in a pot over a medium heat and fry the onions for 5 minutes. Add the tomatoes, vegetable stock, chilli and coriander. Bring to the boil, then turn down the heat, cover and simmer for 15 minutes.
4) Remove and discard chillis and coriander. Blend the soup, then add the lime juice and black pepper and blend again.
5) For chilled soup, leave to cool then place in refrigerator – it will be fine for a few days. For hot soup, simply reheat.
To serve, sprinkle with a little freshly ground black pepper.
I had my soup hot at dinner time and thought it was pretty good but cold the next day it was outstanding.
I think it would make a lovely little chilled appetiser served in shot glasses for a party.
The flavours of Mexico – fresh vibrant tomatoes with a gentle hint of chilli, coriander and lime.
Enjoy!
Vohn
x
P.S. I am entering this into Chris's Foodie World Cup bloggers challenge, as Mexico are playing today (29th June 2014).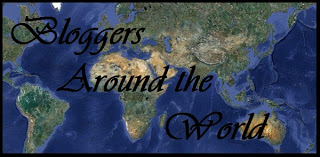 I'm also entering the Four Seasons Food challenge, which is co-hosted by Anneli at Delicieux and Louisa at Eat Your Veg.  Guest-hosting this month is Tina at The Spicy Pear who has chosen The Colour Red as her Summer theme!
Update – August – the Four Seasons Food challenge this month is hosted by Anneli and her theme is tomatoes, so I'm entering this recipe again. I hope that's not cheating! 😉