Hello dear reader,
I have recently been devouring all the Brazilian cookbooks and recipe websites I can find. It has been such fun to cook Brazilian dishes whilst Mr Vohn has been watching the Football World Cup, which of course is being held in Brazil this year.
One recipe I have been surprised to find cropping up time and again is for Spring Greens. This always feel like such a British dish to me but I guess most countries have their own versions of greens! The Brazilian recipe is very similar to how I usually cook Spring Greens, that is fried with bacon, but of course they add a kick of fiery heat in the form of garlic and chilli. Sounds good to me!
Brazilian Spring Greens – recipe
– 1 lb/ 450g spring greens (or cabbage, collards or kale)
– 4 oz/ 125g  pancetta or chopped streaky bacon
– 1 tbsp oil
– 2 cloves garlic, grated
– ½ tsp dried chilli flakes
1) Slice the spring greens quite thinly and place in a colander. Pour over about 2 pints of boiling water to rinse and slightly wilt the greens. Leave to drain.
2) Fry the pancetta in a frying pan over a medium heat until golden and crispy. Remove from the pan and drain.
3) Add the oil to the pan and cook the garlic and chilli for one minute.
4) Add the spring greens to the pan and stir fry for 5 minutes.
5) Mix in the pancetta and serve.
I served my Brazilian Spring Greens with a roast dinner and they were delicious – just the right kick of heat to liven up the greens. Mr Vohn has already asked for them again! We had them with Brazilian Roast Lamb and Mint Chimichurri Gravy – the recipe for that will be coming this week!
Pimp your greens!
Vohn
x
P.S. I am entering this into a couple of blogger challenges…
Chris's Foodie World Cup bloggers challenge, as Brazil are playing today (28th June 2014).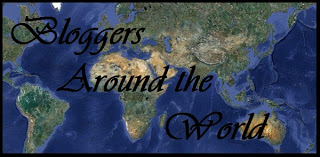 Simple and In Season challenge run by Ren at Ren Behan.