Hello dear reader,
Doctor Who week on Vohn's Vittles is drawing to an end. I have had such fun thinking up and creating all my creations. I hope you have enjoyed it too!
That special 50th anniversary episode has been seen around planet Earth now. Here's a quick round-up of my makes that turned up in it…
that iconic scarf – I made it in vegetable form…
.
exterminating daleks – I made one in cake form….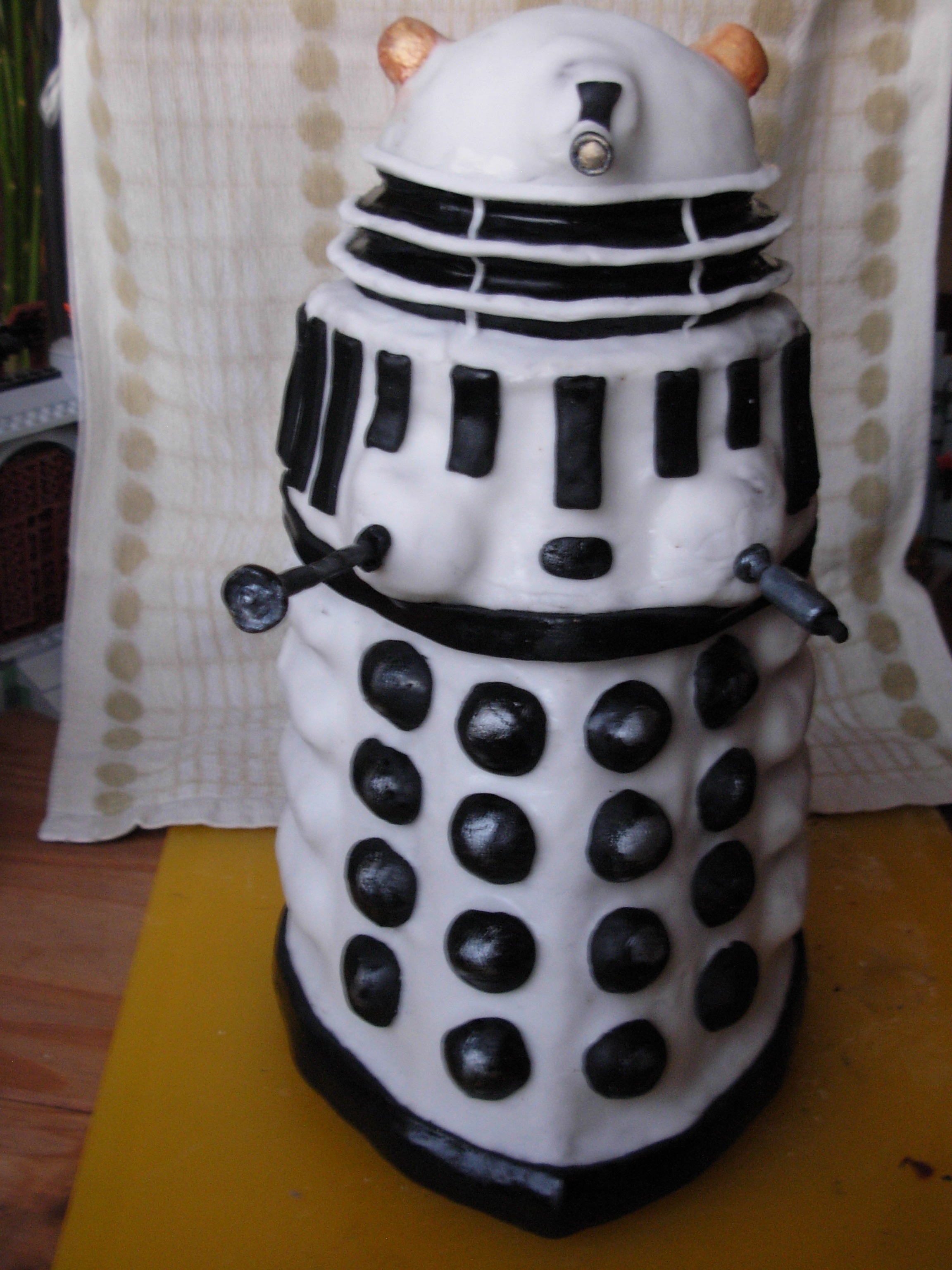 .
bowties – I made some in biscuit form…
.
THE FEZ!
The fez was integral in binding the story's timelines together, cropping up at each point in time when The Doctors were/was/is/are/will be…
.
The 10th Doctor's cool Connies. Not appreciated at all by the 11th Doctor or the war Doctor, who called them "sand shoes"…
.
and, of course, all of The Doctors pulled together to save the day, The Day of The Doctor!
.
Vohn
x
P.S. If you liked this, here are the links to my entire series in homage to Doctor Who…
Eleven Doctors, eleven biscuits
.
.
.