Hello Dear Reader,
It's Friday night. It's the summer. It's cocktail night!
This is a Batida. The quintessential cocktail from Brazil!
Traditionally this would be made with Brazilian spirit Cachaça but it's fairly difficult to find this in Scotland! Cachaça is a distilled spirit made from sugarcane, so I decided to substitute it with Rum, which is distilled from sugarcane byproducts.
Passion Fruit Batida – recipe
– 3 passion fruit
– 75ml white rum
– 3 tsp caster sugar
– 4 ice cubes
– Sprig of mint
1) Blend the ingredient in a blender until the ice is crushed. Taste and add more sugar if necessary – this depends on the ripeness and sweetness of the passion fruit.
2) Crush a sprig of mint and add to the mix. Leave to infuse for a few minutes.
3) Strain and serve.
This passion fruit batida is sweet and sour and fruity. It has a killer punch, so don't drink too many sitting down!
Enjoy!
Vohn
x
P.S. I am entering this into a couple of blogger's challenges…
Foodie World Cup bloggers challenge run by Chris, as Brazil were playing today (4th July 2014).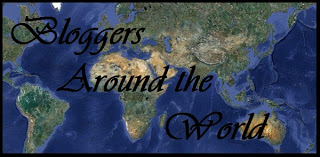 The Vegetable Palette run by Shaheen at A2K – The Seasonal Veg Table. It is now August and Shaheen's palette for this month is Mellow Yellow, which I think describes passion fruit flesh perfectly.  And, no, I haven't gone mad and suddenly decided that passion fruit is a vegetable – Shaheen's challenge is for fruit or veg!