Hello dear reader,
This is a quick and tasty little recipe for Mushroom Stroganoff. I got this recipe years ago from a very good friend who I have now sadly lost touch with.  Although I have adapted the recipe over the years, I still always think of her when I make this.
Stroganoff is named after the highly successful Russian Stroganov family, who rose from humble beginnings as peasants to become the richest family in Russia. Although their family line has now died out, the dish named for them is still popular around the world. Traditionally Stroganoff is made from strips of beef, with a spiced and sour sauce, and served with thin crisp potato sticks.
Swapping the beef for mushrooms makes it veggie-friendly and swapping the sour cream for natural yogurt keeps the calories down.
Mushroom Stroganoff – recipe
– 250g mushrooms
– 2 onions
– 4 cloves garlic
– 1 tbsp oil (I use cold-pressed rape-seed oil as it is produced locally to me)
– 1 tbsp flour
– 2 tbsp paprika
– ½ cup vegetable stock
– 3 tbsp low-fat natural yoghurt
1) Cut the mushrooms into quarters, slice the onions and grate the garlic.
2) Fry the onion in the oil over a medium heat for about five minutes, until soft. Add the mushrooms and sweat down for a couple of minutes. Add the garlic and cook another minute.
3) Add the flour and paprika and mix through
4) Add the stock and cook for about 10 minutes until thick
5) Remove from the heat and stir in the natural yoghurt.
Serve with the accompaniment of your choice.
Mushroom Stroganoff is incredibly versatile and works well with chips, fries, pasta, rice, baked potatoes, or even as the filling in crepes or pancakes.
Enjoy!
Vohn
x
P.S. I am entering this into Chris's Foodie World Cup bloggers challenge, as Russia are playing today (22nd June 2014).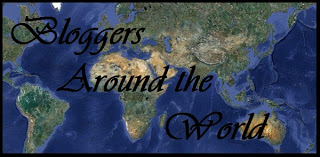 ~