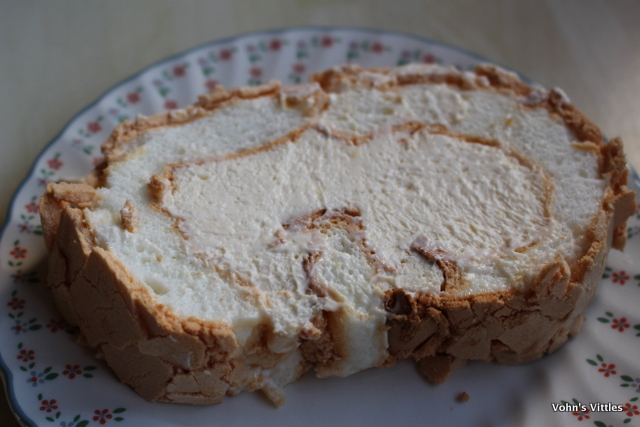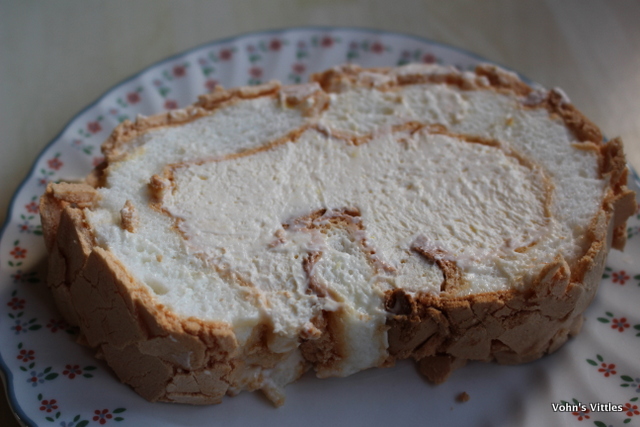 Hello there dear reader,
This week's technical challenge on bake off is a thing of beauty! The Marjolaine is a cake which consists of delicious layers of nutty meringue, praline buttercream and chocolate ganache, the top of which is decorated with piped chocolate ganache, and chopped & slivered nuts.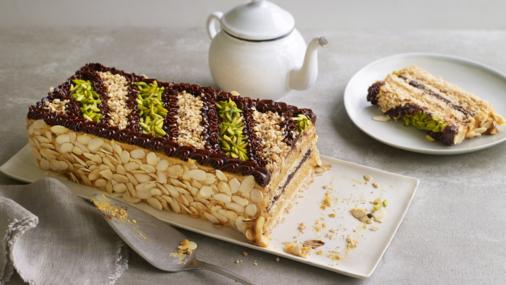 This is a cake of many processes and unfortunately this week I have suffered two of my worst days in ages for pain and fatigue, so this much time on my feet is beyond me just now. So a marjolaine was most definitely not on the baking cards. My thoughts turned to the signature bake of roulade but my heart was still dreaming of layers of meringue. Then I happened upon Mary's recipe for Lemon meringue roulade! I'm not big on cake, so I love the idea of making a roulade using meringue instead.
This lemon meringue roulade is absolutely gob-smakingly delicious and so easy to make. I urge you to try it yourself! Read on to here how it went and my apologies for the shocking photographs! I was very tired and shaky.
Again I am entering my bake into Mummy Mishaps Great Blogger Bake Off blogging challenge.
Beat 5 large egg whites using an electric mixer (I used my stand mixer) until very stiff.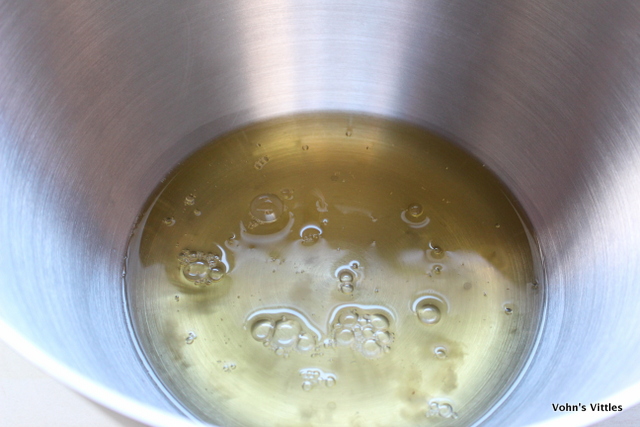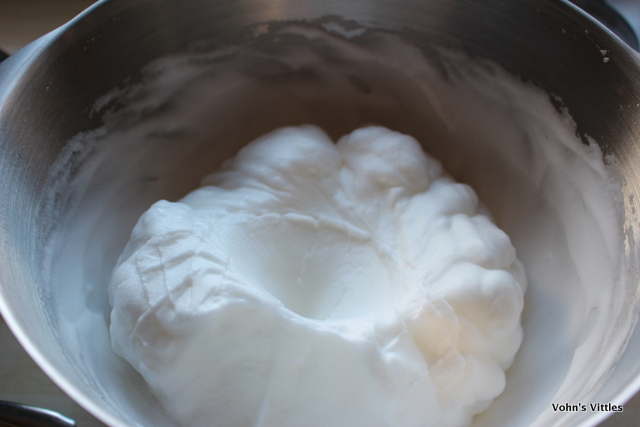 Gradually add 275g caster sugar, continuing to whisk until the mixture is smooth and glossy.
Grease and line a 23 x 33cm Swiss roll tin with nonstick baking paper.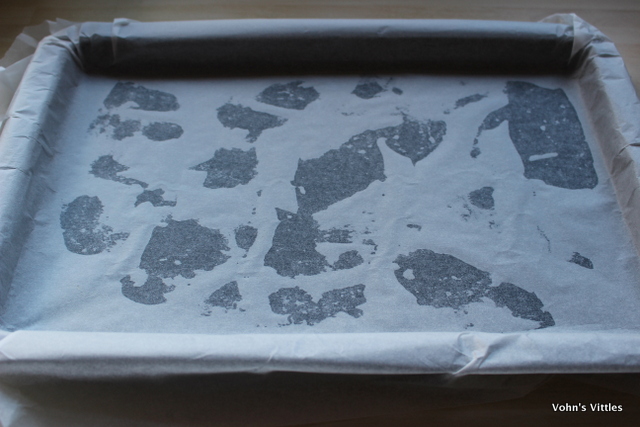 Then put the mixture in and smooth evenly. I found it easiest to get into the corners by pushing the meringue into waves.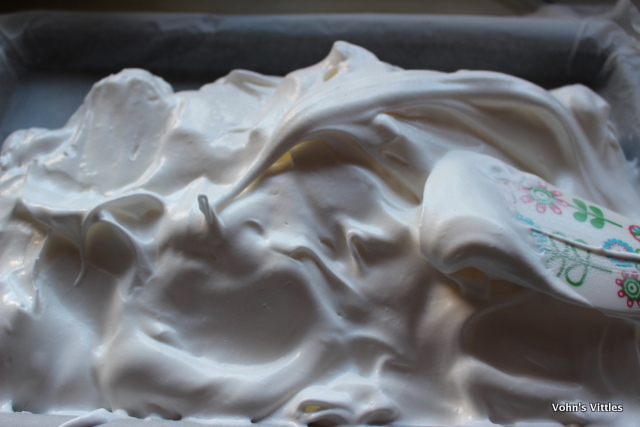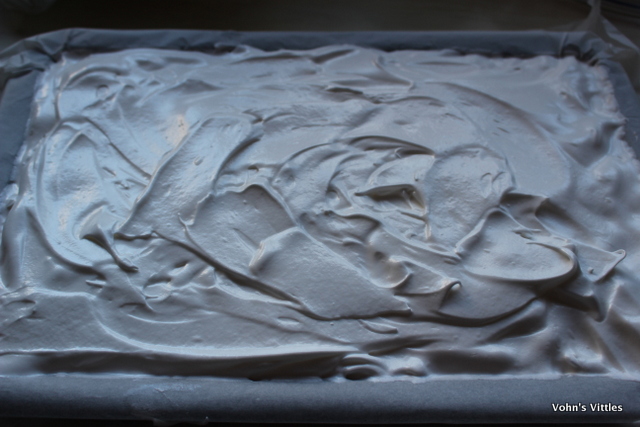 Put into an oven pre-heated to 200ºC and bake for 12 minutes until golden. Then turn oven down to 160ºC and bake for a further 20 minutes. Mine needed closer to half an hour until a skewer inserted came out cleanly. It rose enormously and I thought this was going to be a big fail, as I didn't see how it was going to be possible to roll it. You can see in this picture how high it is above the lip of the swiss-roll tin!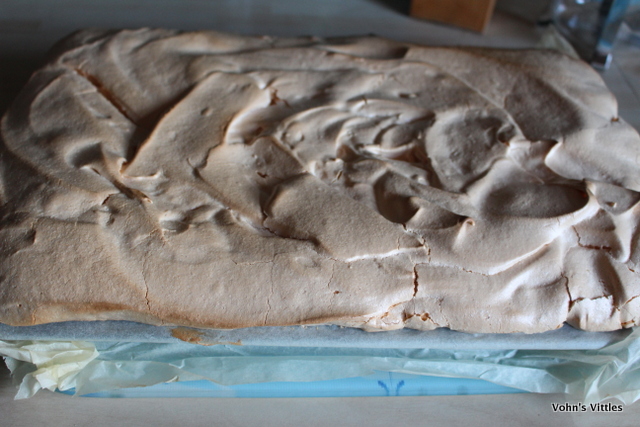 I turned it out onto another sheet of greaseproof and peeled away the lining paper.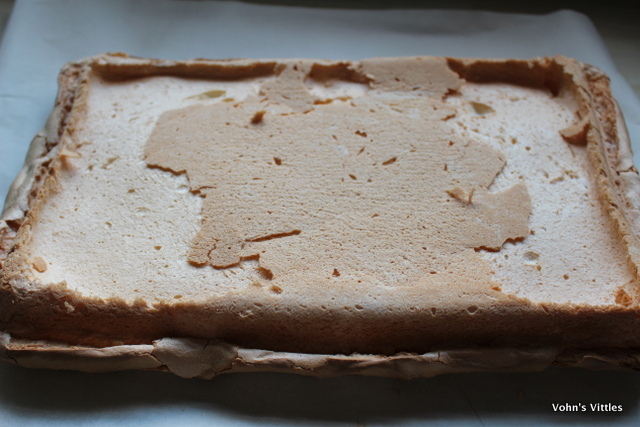 It defaulted slightly and looked like it might be just about rollable but I did think it would end up a complete mess!
Next whip 300ml double cream until it hold its shape, then mix in the grated zest of 2 lemons. Next fold in 2 tbsp lemon curd.
Once the meringue is cool, cut an indentation along one of the short sides, about 1cm in, to make the rolling of the roulade easier.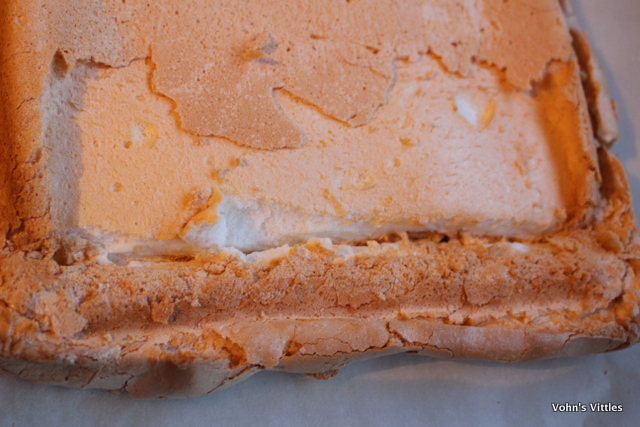 Spread the cream on top.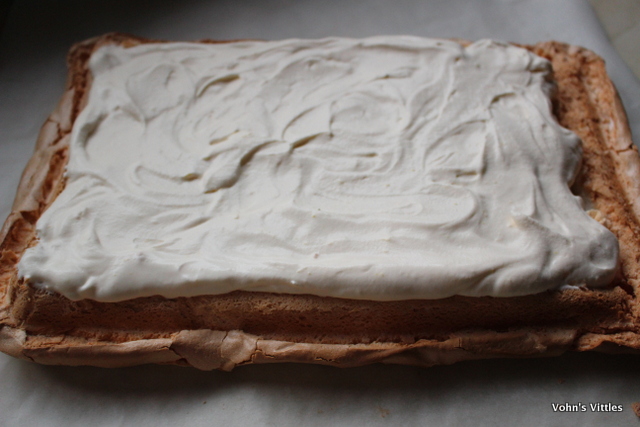 Then roll, starting with the short side with the cut along it. Remember to use the paper to guide the rolling, rather than trying to handle to roulade itself.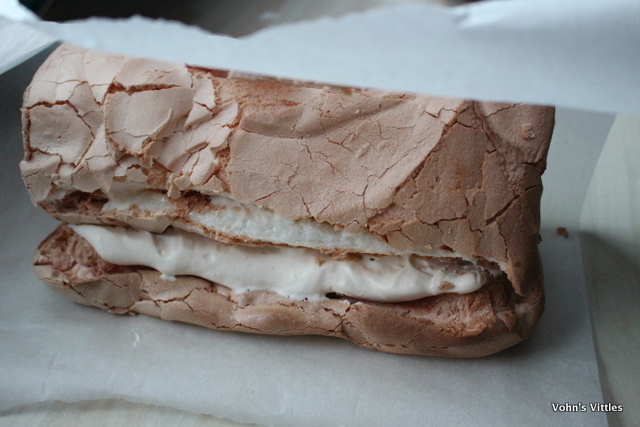 Position the serving dish in front of the roulade just before you make the final roll.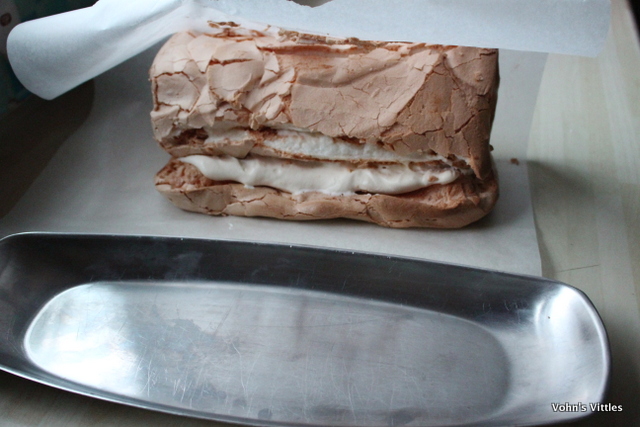 The roll the roulade straight onto the serving dish, with the join downwards on the serving dish.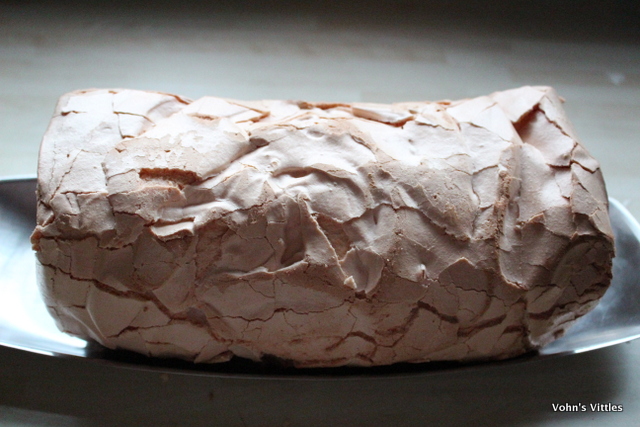 No-one was more surprised than I when this actually rolled up, rather than fell apart everywhere, with cream spurting!
So, how did my ends look? Did they have that crucial full-turn that Mary was on about?
Well one end had quite good definition and I think Mary would have been happy with my complete circle.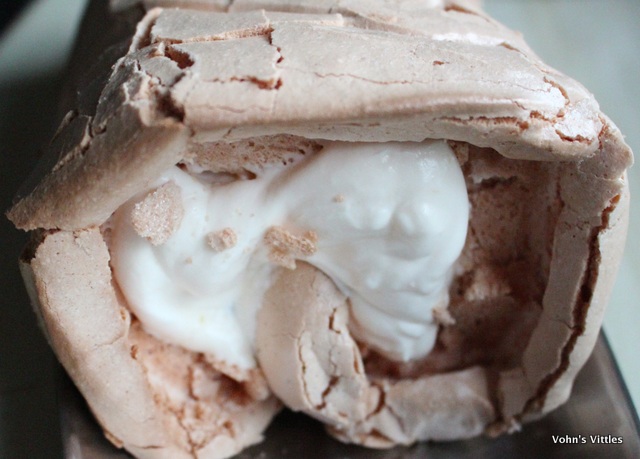 Of course, Paul would have turned it around to inspect the other end, and given me an icy stare! FAIL!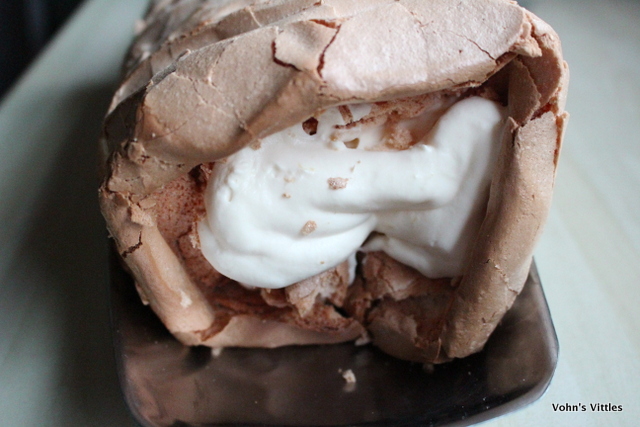 The inner slices showed some remnant of the roulade shape.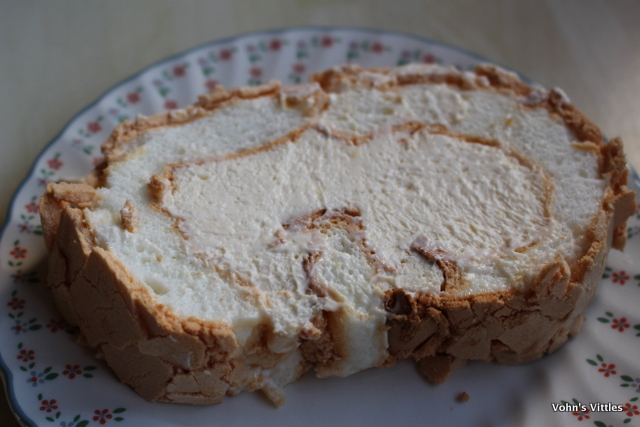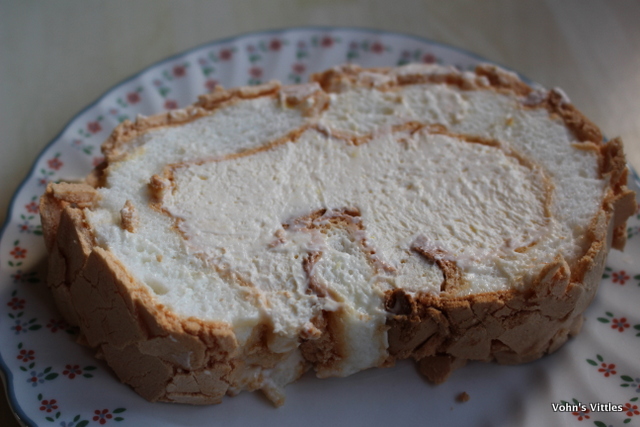 This lemon meringue roulade is, as I said, absolutely gob-smakingly delicious. I urge you to make it, as it is dead easy too. There were three taste testers and we all loved this, but then we are a family of pavlova-lovers! The recipe says it can be frozen and then defrosted for 2 hours before serving. I think it would also be amazing defrosted for just 15 mins, so still partially frozen. This is definitely a recipe I will be playing with again and again.
Vohn
x