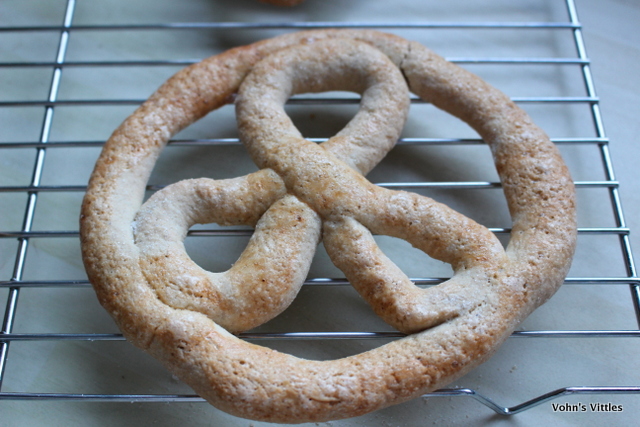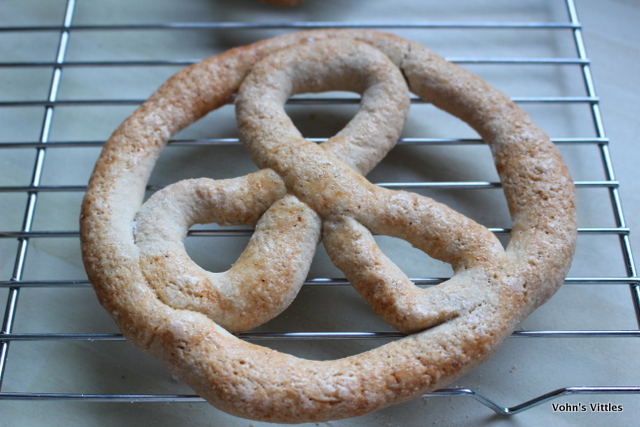 Well hello there dear reader,
This week was Tudor week on bake off.
Mr Vohn is the history buff in our family but I did, at least, know to expect old fashioned spices. That is exactly what we find in this week's technical challenge, which are biscuits called Jumbles or Jumbals depending on where you look on t'internet. The historical websites mostly state them as Jumbals, so that's what I'm going with.
Jumbals are a pastry-like biscuit flavoured with caraway, aniseed and mace. These aren't spices I tend to use, so I substituted mixed spice instead.
Again I am entering my bake into Mummy Mishaps Great Blogger Bake Off blogging challenge.
Rub 60g cubed butter into 375g plain flour.  I used my food processor instead of rubbing by hand, pulsing it to cut in the butter.  Next mix in 2 tsp mixed spice, 150g caster sugar, grated zest of 2 small lemons and 3 lightly beaten eggs.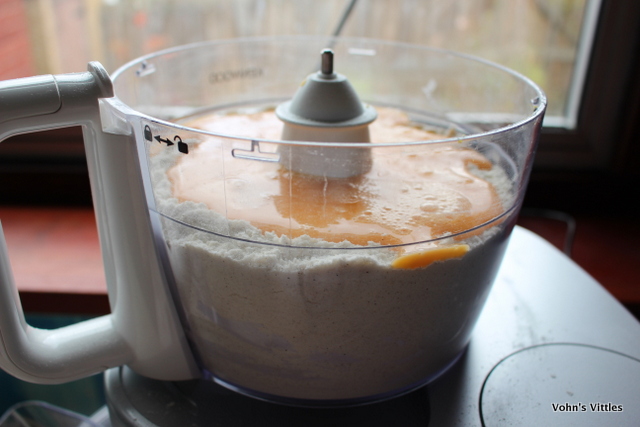 Mix until comes together in a dough.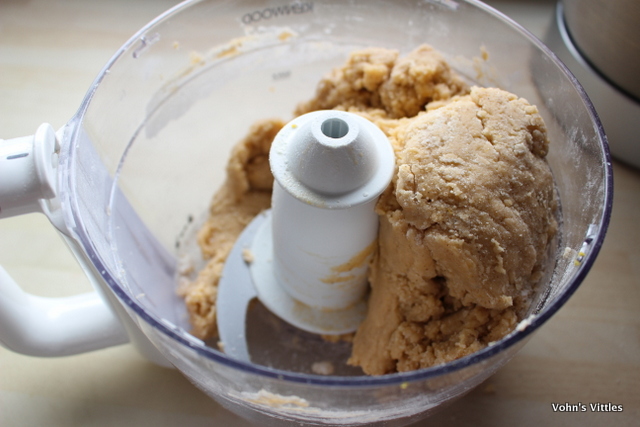 Turn the dough out onto a floured surface and split into four balls weighting 65g and four balls weighing 85g. The recipe says you might have a little dough leftover but I had enough dough left to make two more of the smaller balls!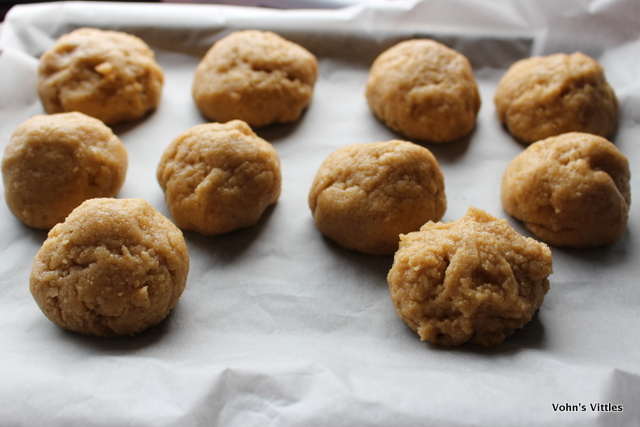 Place on greaseproof paper and pop into the fridge for 30 minutes to harden up, as the dough is quite soft and sticky.
Knead one of the smaller pieces of dough on a floured surface, then roll out into a rope shape about 30cm long.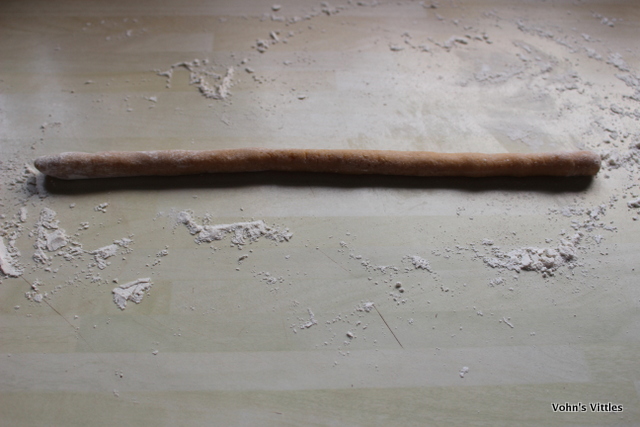 Tie into a knot, then pull one tail over and stick on top and one tail to the other side under the knot.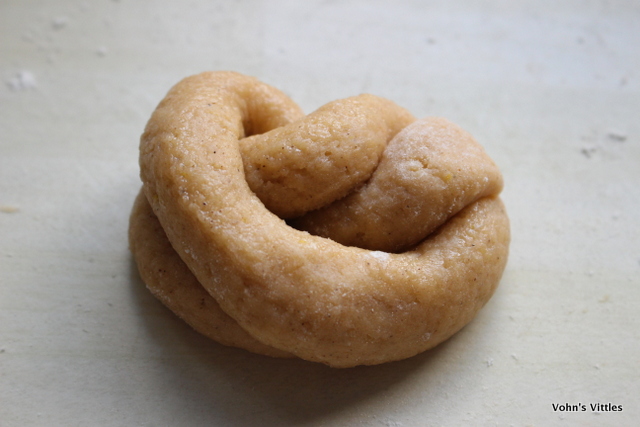 Repeat with the other small balls of dough.
Is it just me, or do these look like little piles of poo, rather than knots? I couldn't stop laughing as I was shaping them!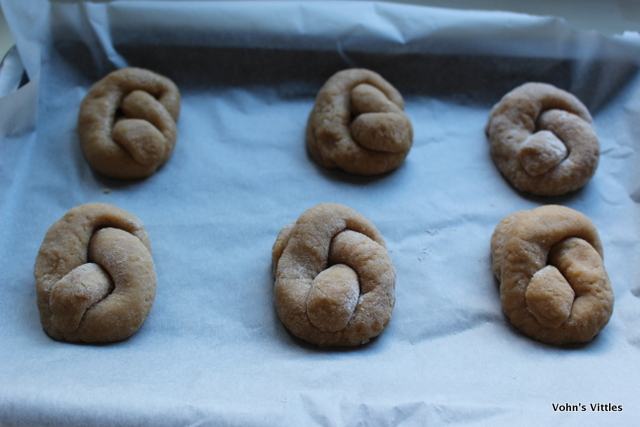 Next roll out a larger ball of dough, so it is longer and a bit thinner than the previous ropes. Cut off about a quarter and reserve to make the circle on top. Fashion the longer piece into the three sections of this Celtic shape and then place the circle on top.  My first one was impossible to transfer to the tray, so I started again and shaped them straight onto the tray which was much easier. Repeat to use up the remaining balls of dough.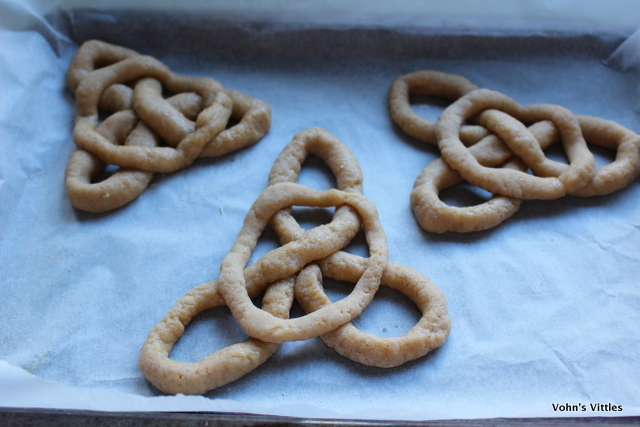 I found this Celtic shape quite tricky to do and got bored of it, so decided to go free-form with my last ball of dough.  It got me thinking that these would be great biscuits to make with kids, as they can usually manage rolling into sausage shapes from their practice with play dough and plasticine. Let their imagination go wild to come up with their own shapes.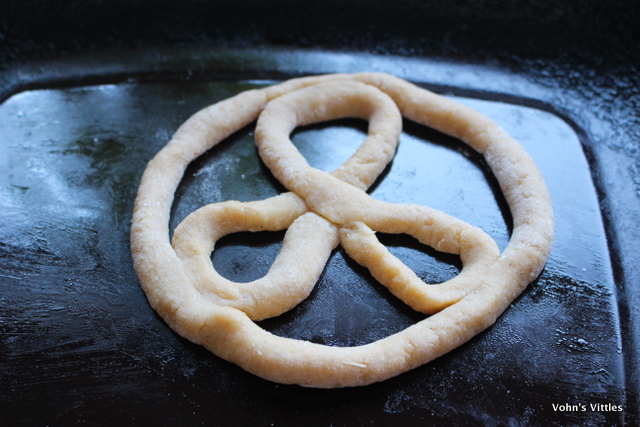 Sadly I'd run out of greaseproof paper, so I just put this straight onto an oiled tray. It did stick & was difficult to get off, so baking paper is essential for this recipe!
Brush the Jambals with beaten egg and sprinkle with caster sugar.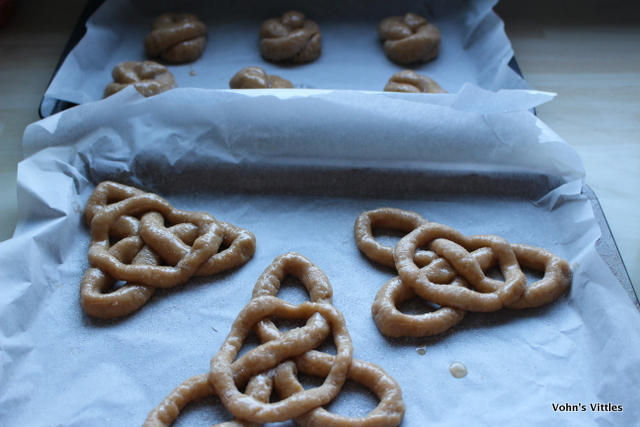 Bake in a pre-heated oven at 180ºC for 15-20 minutes.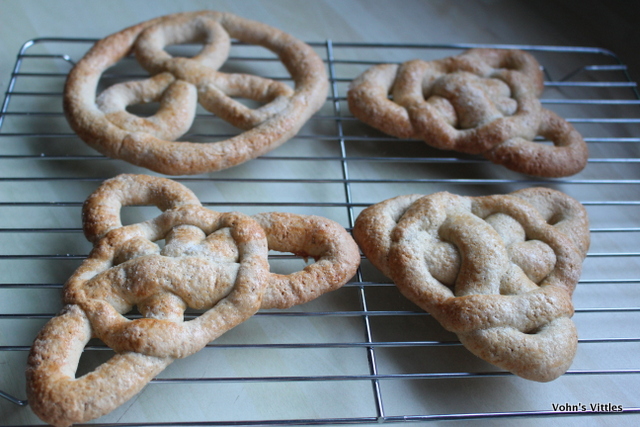 The knots take about 5-10 minutes longer than that as they are thicker.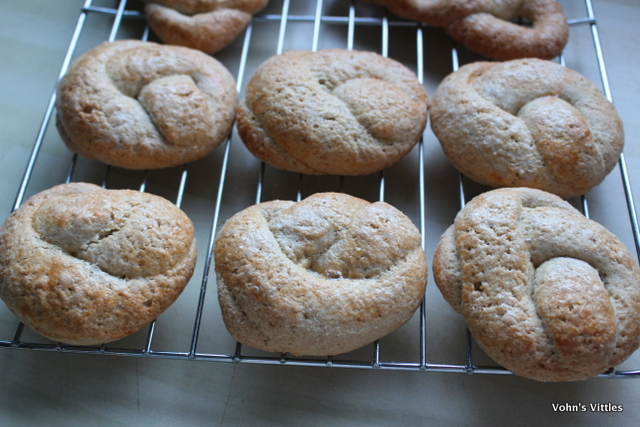 I was pretty pleased with the shape of a few of my Jumbals. This one kept the gaps that Mary & Paul were looking for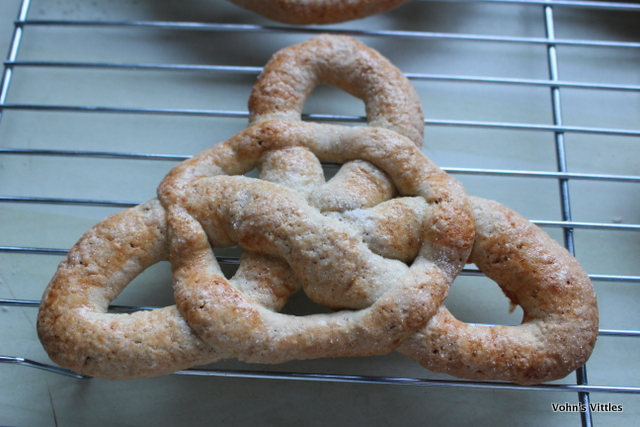 but I personally much preferred the look of this one.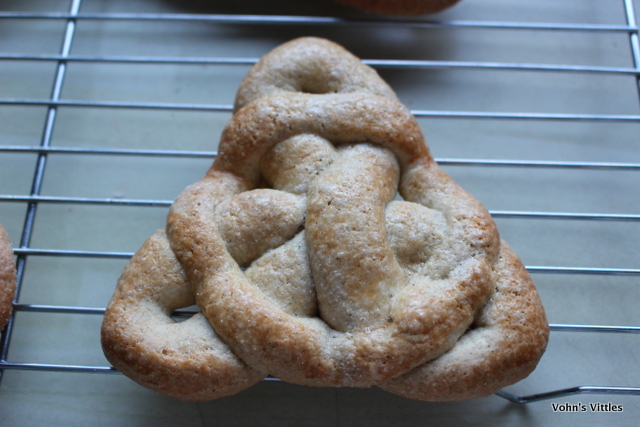 I really liked my free-form design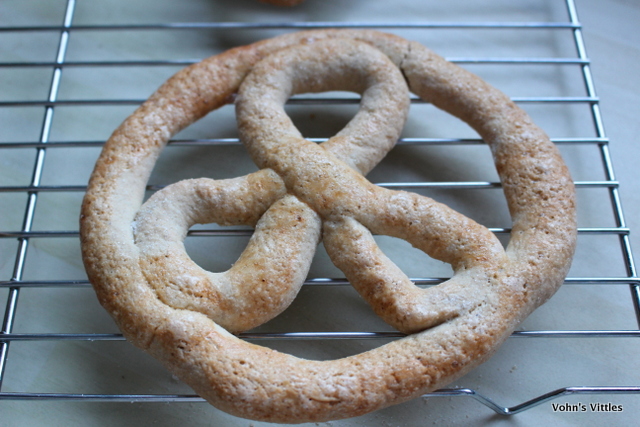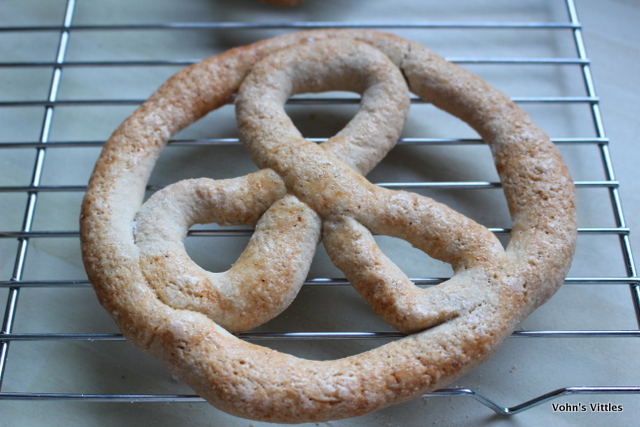 and was pleased with one of the knots.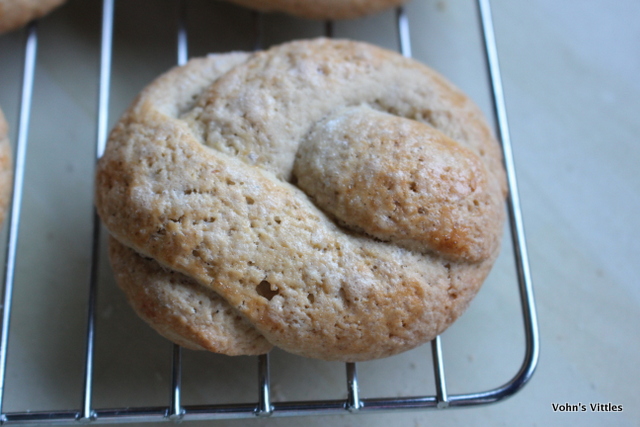 The Jumbals are lovely while still warm – the texture is a bit like a scone with a crisp biscuity exterior. Once cold, they are really crunchy and quite dry – but perhaps I over cooked them. They are great with a cuppa, as they make for a perfect dunker with none of the dreaded crumbles into the tea!
I'll definitely be making these Jumbals again but am going to try to do a savoury version with cheese, as I think they'd be lovely with homemade soup. Like a crispy cheesy scone!
Vohn
x