You may recognise Jamie Scott, as he won professional Masterchef in 2014!
It was a total joy to watch Jamie's Masterchef journey. He is one of those rare genuinely lovely souls, and this shone through in every round. My household rooted for Jamie from day one, as soon as we heard he was working in Fife! We love to support local food provenance!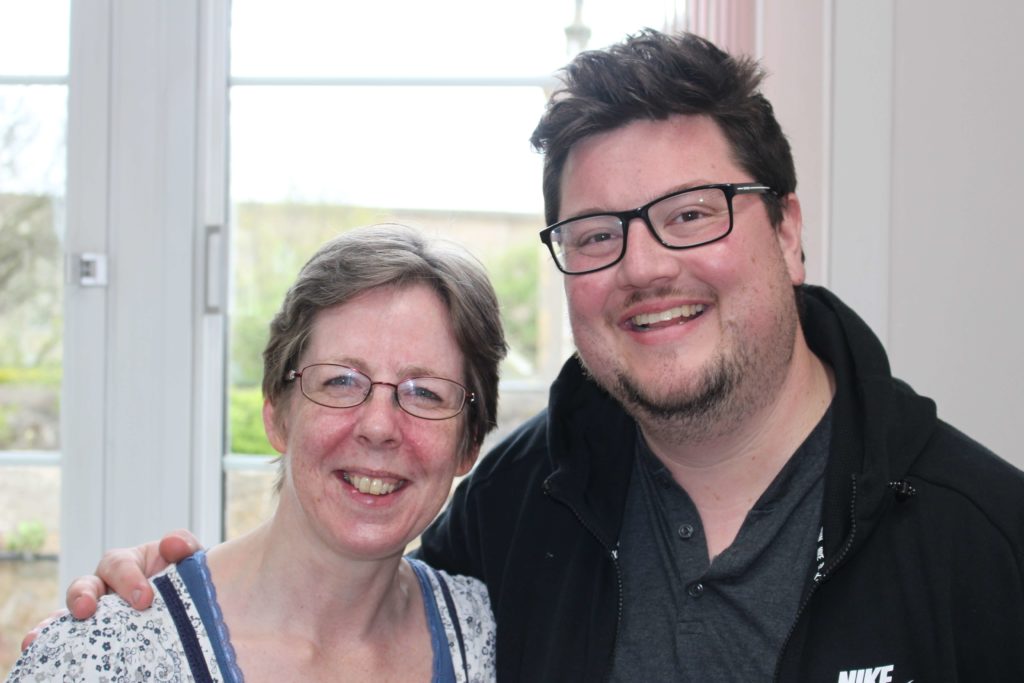 The lack of self-belief is gone now, of course, but he is sill the same genuine person we were cheering on. I can't believe it's been five years!
The Newport
Jamie now has his own gorgeous multi award-winning restaurant The Newport on the banks of the river Tay.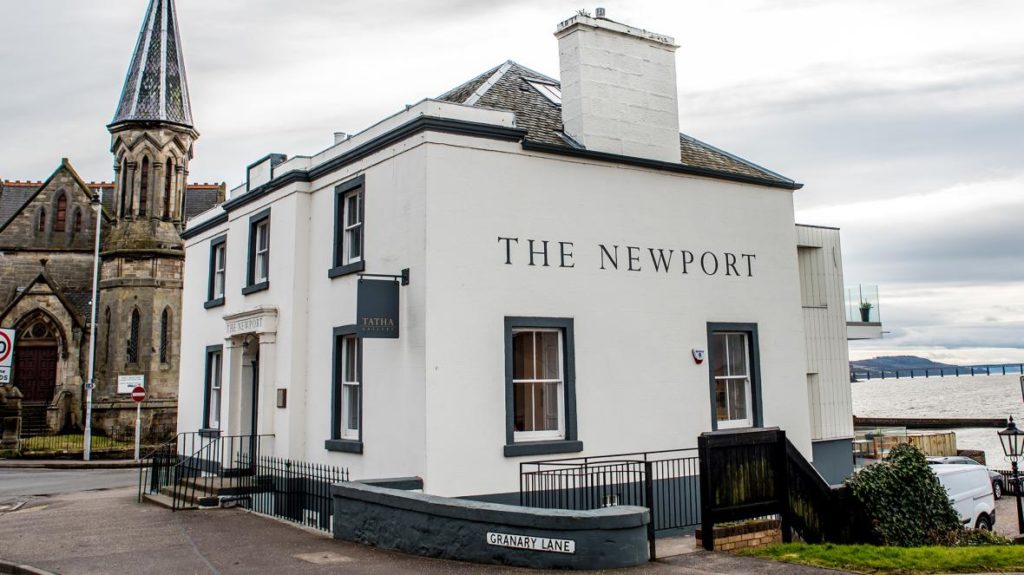 Ceiling to floor windows provide stunning views across the Tay. They fling them wide open on warm days (yes they do happen in Scotland!) so it feels like every table is al fresco!
Greener Kirkcaldy
Four of us are cooking with Jamie Scott tonight. We are the lucky winners of a prize draw, by Greener Kirkcaldy. The workshop is part of their celebrations to launch their new community food hub and events space.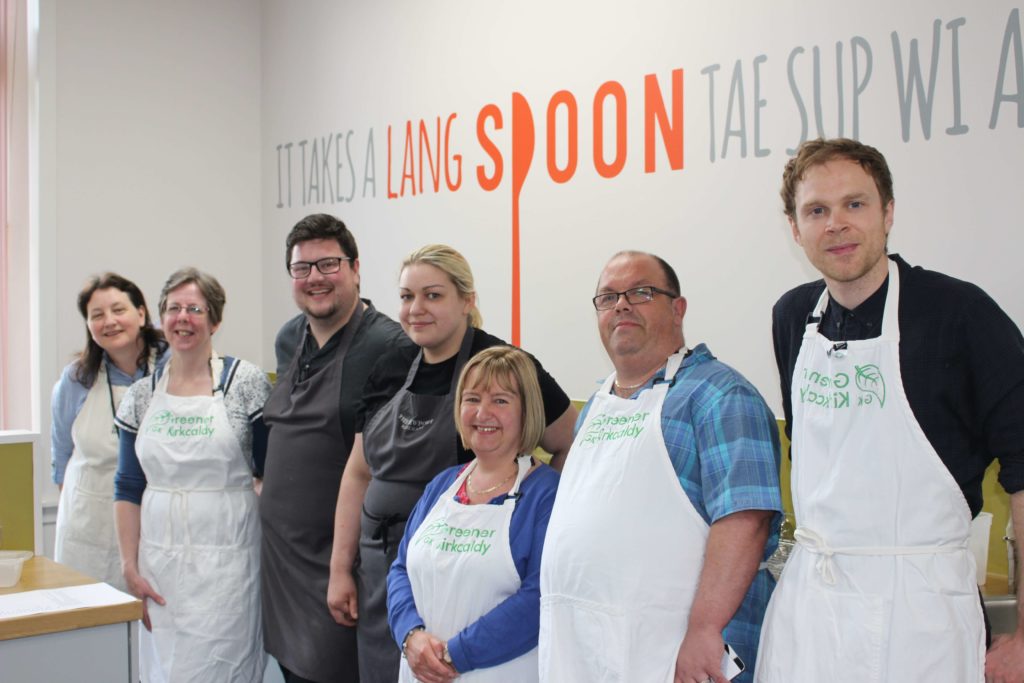 The building was bought with assistance from the Scottish Land Fund. This is a brilliant Scottish Government initiative to help community groups become more resilient and sustainable through the ownership of assets.
We are cooking tonight in their beautiful Lang Spoon Community Kitchen. It feels very special to be one of the first groups to get to use it. I am very impressed with how well it is laid out and especially pleased to see an adjustable cooking station and sink for disabled people.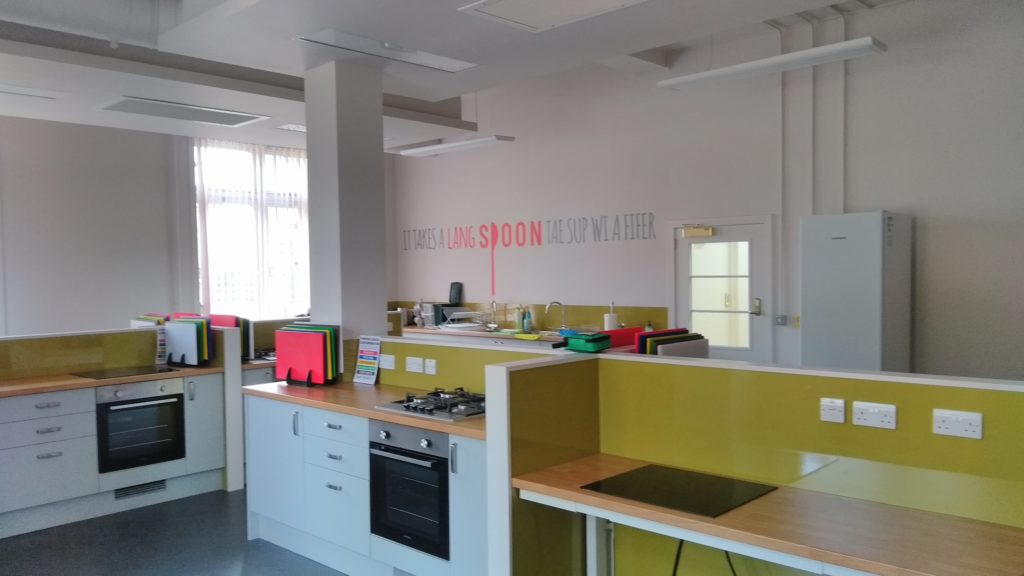 Jamie Scott workshop
Our dish we will be cooking is smoked haddock and wild garlic risotto, topped with a poached egg.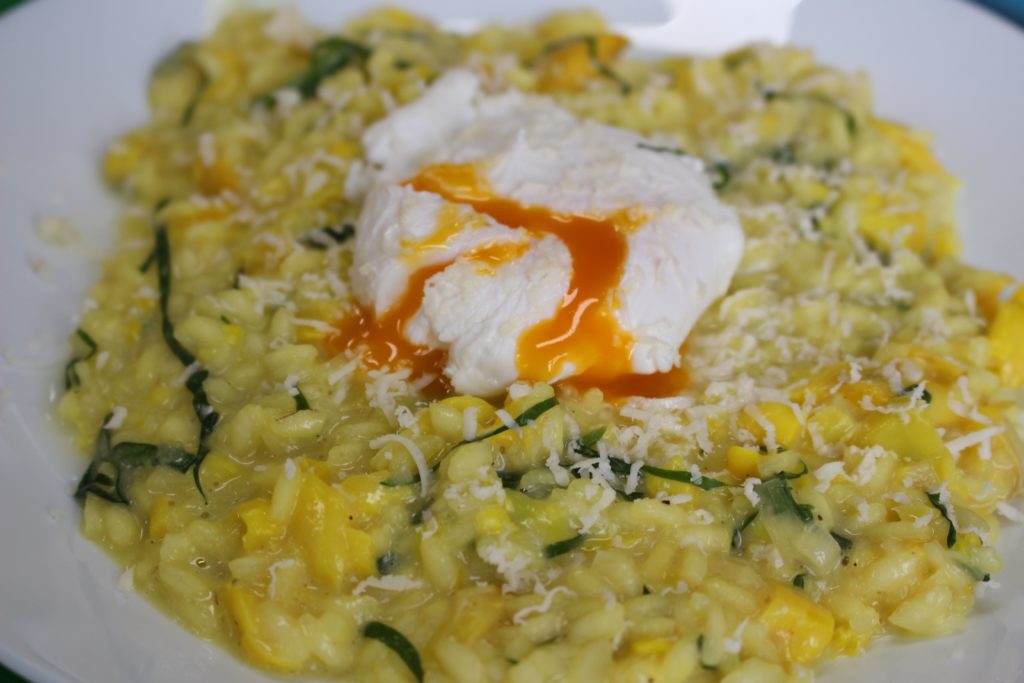 Laid-back Jamie doesn't feel the need to demo anything first, no chefy show-offiness tonight. He simply talks us through each stage and then calmly wanders round our group assisting where needed – a quiet comment here and there about adjusting heat and praising anything done particularly well. I glow when he compliments me on my knife skills!
Jamie sprinkles a few top tips into the chat at every stage. We learn that key to a good risotto is to gently toast the rice in a little oil to start breaking down the starch before adding any wine or stock.
Jamie chats as we cook and answers everyone's questions about Masterchef – behind the scenes, his favourite rounds and how judging works when several chefs have their dishes ready at the same time.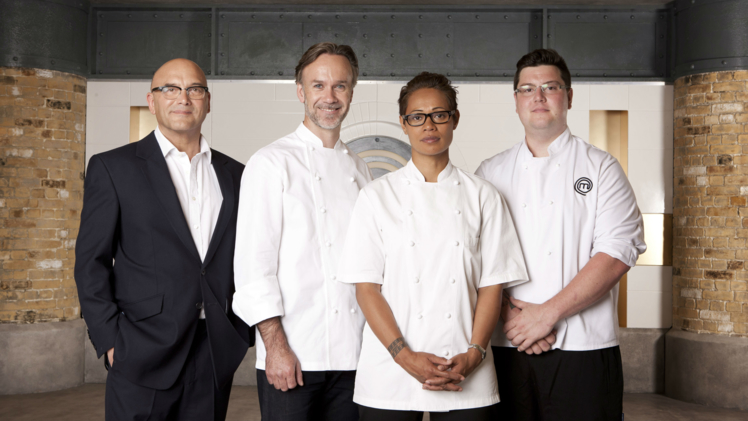 Jamie Scott – talking on Scottish food
Jamie becomes most animated when talking about our amazing local Scottish food larder and how important seasonality is to him! I love hearing chefs talk like this, as I am so passionate about Scottish food and seasonality.
Jamie admits that staying true to that ethos is hard at this time of year, especially when other Scottish restaurants start posting photos of beautiful-looking summery strawberry desserts. Naturally grown Scottish strawberries wont be available for at least another month! He always does stay true though, as he is passionate about provenance and supporting his local growers.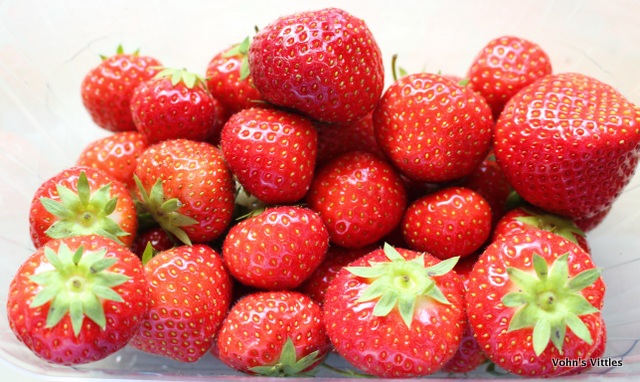 I mention my worry of heated polytunnels springing up in Scotland and Jamie agrees it is concerning him too. He reminds us of the importance of asking questions every time we buy food, to make sure our produce is grown naturally.
Jamie specifically mentions sourcing as much as he can from Pittormie Farm. It's no coincidence that this is my favourite farm supplier, who I used when I set up a local veg box scheme a few years ago. Jamie and I go off on a tangent taking about what an amazing farmer Ewan is and a genuinely sound guy! Jamie waxes lyrical that Pittormie's green strawberries will be ready soon, which he will serve in the restaurant with monkfish.
Of course no chat about Fife's fantastic produce is complete without mentioning langoustines. Jamie is delighted these have come early this year. He then laments that one of his favourite early May fish is very late and won't be available for another six weeks. Such are the vagaries and challenges of truly local, seasonal menus.
It has been an amazing, inspiring evening. Jamie has reignited my passion for seeking out local produce and continuing to ask questions about how and where my food was grown.
It is so great to talk with a chef who is so legitimately and deeply passionate about locality and seasonality, not just using them as buzzwords! Amazingly The Newport also makes all its own charcuterie & bread and most of its own cheese. I didn't find out until later that, like me, Jamie is also a fan of fermenting and has his own fermenting room!
Jamie's belief is that, when we dine out, most of what is on our plate should be made on-site – otherwise it's just reheating someone else's food! I love this!
Vohn
x