Hello dear reader,
Have you tasted date syrup, also known as date molasses?
It is amazingly sweet and is often used in Middle Eastern cuisine, drizzled over roasted vegetables. It is also the basis of a rereshing Middle Eastern drink called jallab, which is a mixture of date syrup and rose water, topped up with water/ice and decorated with raisins and pine nuts. I love the sound of this and must seek out some rose water now that I know how easy it is to make date syrup!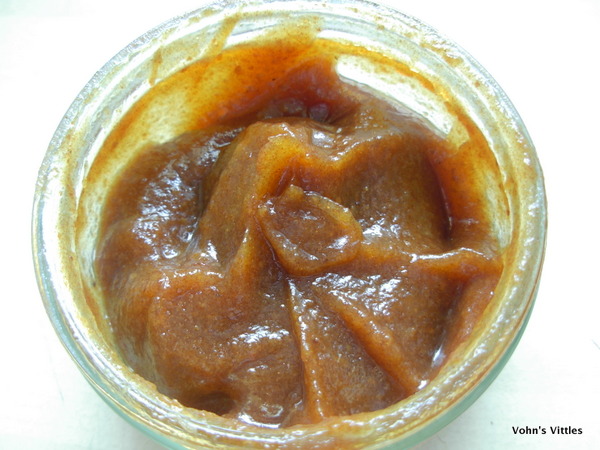 My initial interest in making date syrup was to try it as a substitute for processed sugar in baking – more on that in a later blog post. I have since had it on pancakes, on toast, drizzled on goats cheese and mixed in with my morning yoghurt.
It is so delicious that you won't believe how easy it is to make!
Homemade Date Syrup – recipe
– 8oz dried dates
– Juice of one lemon
1) Place the dates in a bowl, cover with half a pint of boiling water and leave to soak overnight.
2) Tip the dates & water into a blended and blitz until smooth. Mix in freshly squeezed lemon juice one tablespoon at a time, tasting and adding more as required. I used the juice of a whole lemon.
3) Spoon into sterilised jars & keep refrigerated.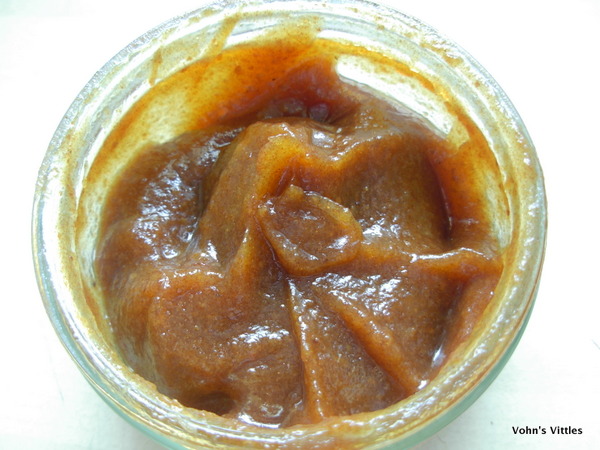 Enjoy!
Vohn
x
P.S. I am entering my easy date syrup recipe into a few blogger challenges…
First up is a challenge that I only just discovered called Taste of the Tropics. This is run by Chef Mireille who blogs at East West Realm and describes her style as global cuisine from a New York City kitchen. The challenge is guest hosted this month by Nayna who blogs over at Citrus Spice and has chosen the theme of dates – perfect!
Next up one of my favourite blog challenges Made with Love Mondays run by the Javelin Warrior over at Cookin w/ Luv, which is all about cooking from scratch, using natural ingredients.
Finally, Tea Time Treats run by the very lovely Karen at Lavender and Lovage and Janie at The Hedge Combers. Karen is hosting this month and her theme is Jams, Curds and Preserves. I'm assuming she'll be fine with a syrup, which is quite jam-like!
~
Remind yourself to make this easy recipe…