Well hello there,
Here we are already at week four of Great British Bake Off and what a controversial week it has been!  The BBC have lost the programme, being outbid by Channel 4 to host the next series. It seems unclear whether this gentle British baking show, with occasional fun innuendoes, will survive a move to Channel Four, or will become some sort of extreme reality show with full-on smut as is suspected!
Mel and Sue have already said they will not follow the money to Channel 4, in a great display of loyalty and morals rarely seen in today's opportunistic & capitalistic society.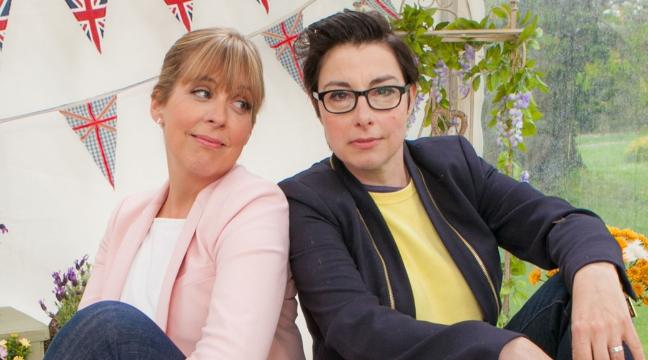 All manner of new presenters have been suggested. One who might entice this viewer to keep watching is last year's wonderful winner Nadiya. She is an absolute natural in front of the camera and what a coup it would be for her to land such a prestigious presenting job.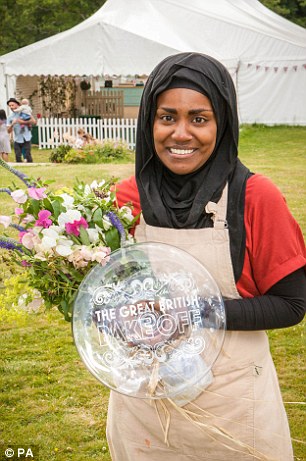 Hey ho – enough of the gossip and speculation – let's get back to the baking and again I am entering into Mummy Mishaps Great Blogger Bake Off blogging challenge.
The technical challenge is Paul's recipe again and his only advance tip to the bakers was the enigmatic advice to "practice your pattern before you use the mixture".  Mel enlightened us all that the challenge is Lace Pancakes!   So, once again, the technical challenge controversially includes no actual baking! Is this a sign that the program is struggling for ideas?
I was delighted that, for the first time, I didn't need to buy any ingredients for this technical challenge. Paul's recipe is simply 175g plain flour, 1 large egg & 1 large egg yolk and 300ml butter. For some reason the tbsp caster sugar, which he said in the show is all important for browning the Lace Pancakes, isn't included in the recipe but tacked on the end of the method. Bizarre and easy for some people to miss! Paul also faffs about with making wells in the flour, using separate jugs, beating then whisking. I simply put all the wet ingredients into my bender and then, with motor running, spooned in all the dry ingredients. Easy!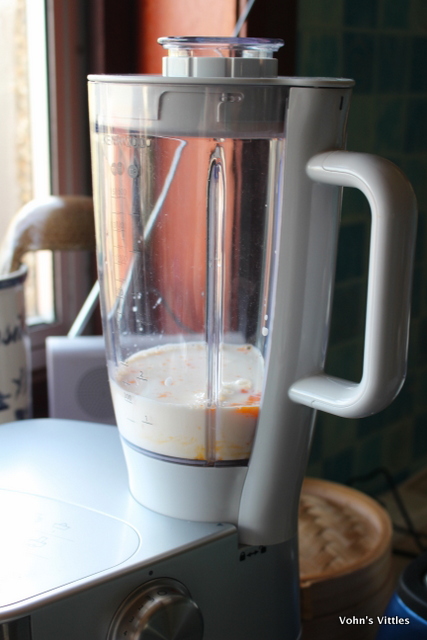 Mel gave a little more assistance saying that Lace Pancakes "should be intricate and beautiful, like a doily you might find in Carole Middleton's guest bedroom"!
I had a look at some lace doilies on the Google and they are beautiful and intricate.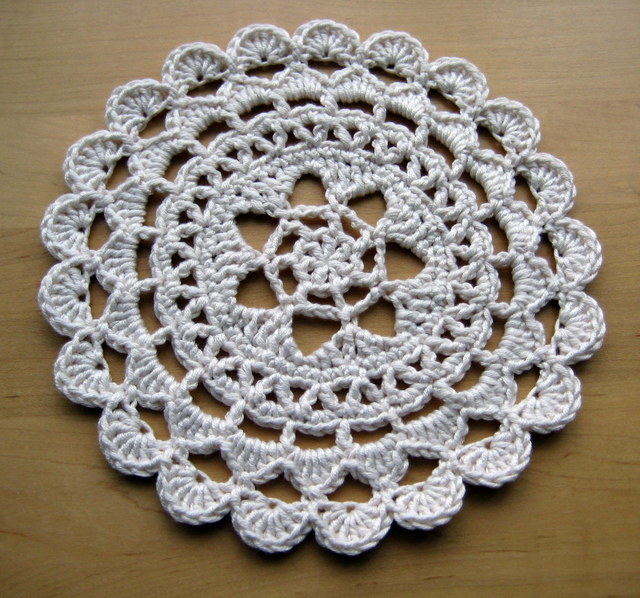 Although I love crafting, I am rubbish at freehand drawing, so this was going to be a difficult one for me. If I can't draw with a pencil, how on earth was I going to draw with batter! Taking a cue from the contestants, I decided to draw some designs first. They all looked pretty rubbish!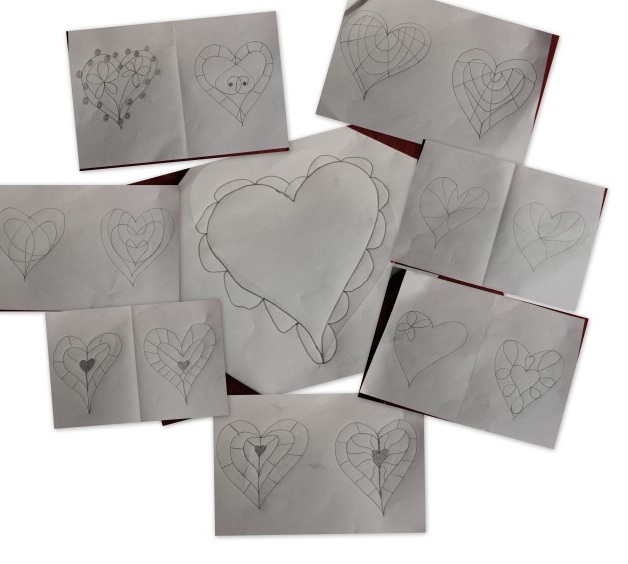 Next I realised I didn't have a fancy chef's bottle to put the batter into for drawing the Lace Pancakes' pattern. I had a look through my cupboards for a stand-in plastic squeeze bottle but found nothing suitable, as I try to buy as little plastic as possible in my effort to reduce my impact on the environment. I had to go buy one! All my local hardware store had was this set of plastic squeeze bottles for mustard, brown sauce and ketchup. The nozzle isn't really fine enough for drawing Lace Pancakes but they had to do.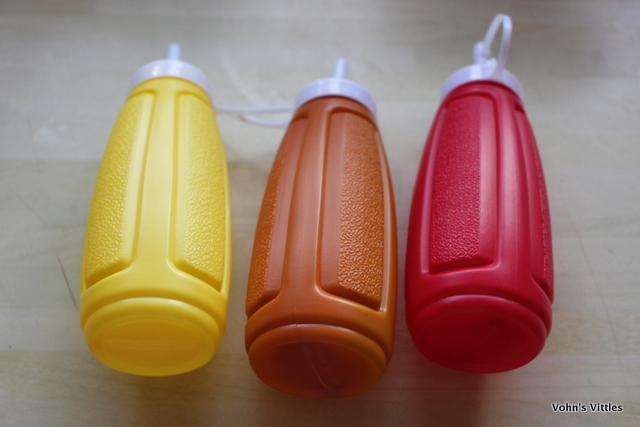 Once I started my first Lace Pancake, I discovered that what looks good on paper doesn't transfer to looking good in batter and vice-versa!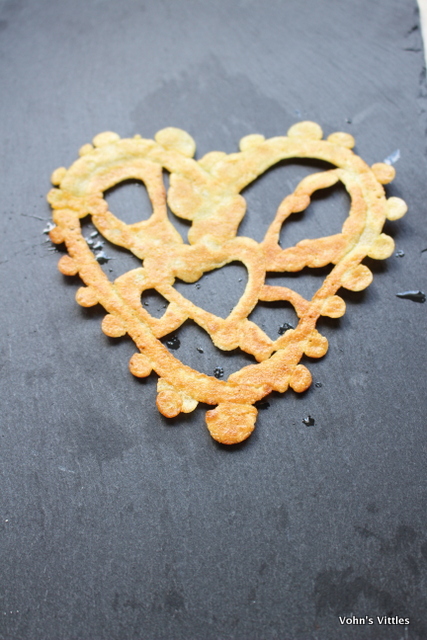 This was supposed to be a heart within a heart – fail! I did discover that the bobbles around the outside are quite easy to do and look quite good in batter form. They also mean that you can hide any wobbly bits in the outer heart as splurges and gaps can be made into the bobbly edging!
I continued but simplified my Lace Pancakes design as I went. I would have lost marks from Paul & Mary for them not all being the same but at least they started to look a bit less messy. As I cannot stand for long periods of time, I had to take a couple of breaks while making my Lace Pancakes. So, this half hour recipe turned into more like an hour and a half for me!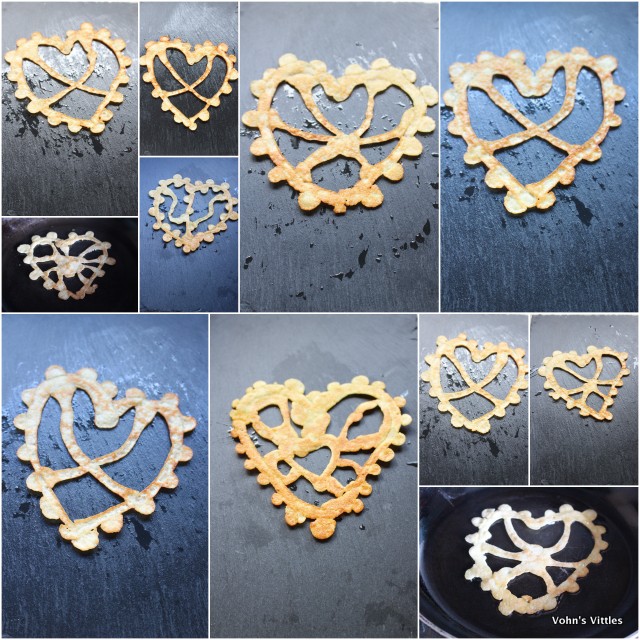 The final design I ended up with for the last few isn't really very pretty or intricate but at least I was getting some uniformity.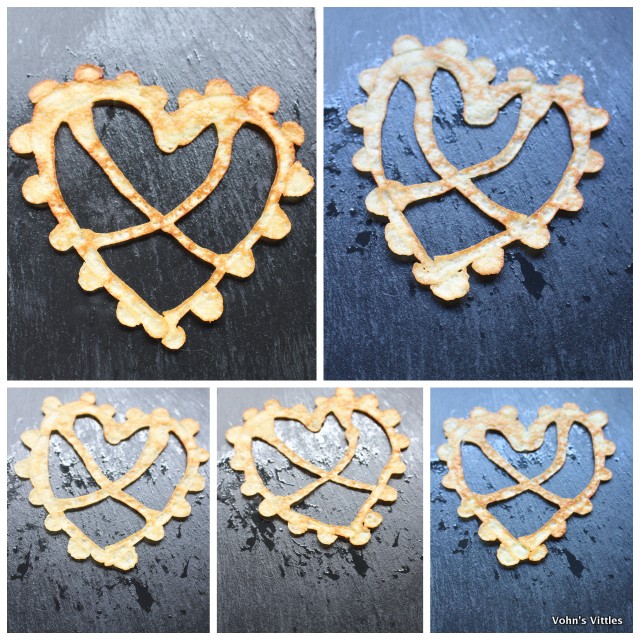 I was fairly pleased with my final Lace Pancake.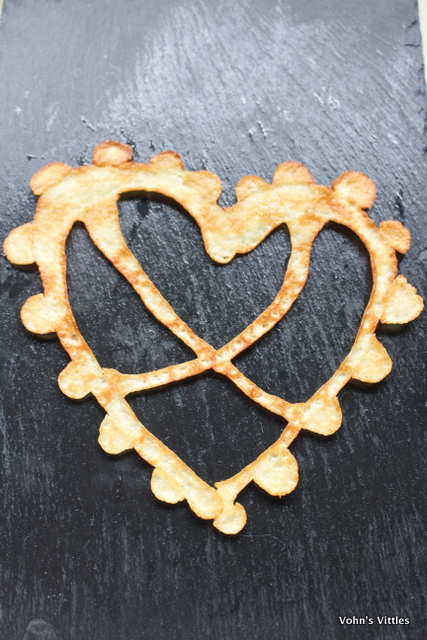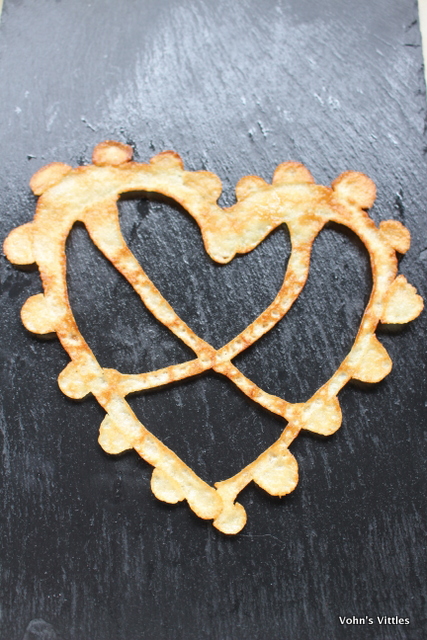 I really don't get the point of Lace Pancakes. They are faffy and time-consuming and require greater artistic skill than I have. If I want a pancake, I want it to be able to hold a filling. If I want something very pretty, perhaps to serve to my girlfriends for afternoon tea, then we really want something more decadent than a pancake!
I can't really envisage myself ever making Lace Pancakes again! I just don't see the point! Do you?
Vohn
x