Hello Dear Reader,
Are you making something nice for Valentine's Day?
These strawberry and chilli jelly sweets are perfect after dinner with petit fours, or boxed up as a gift, if your true love likes it hot and spicy!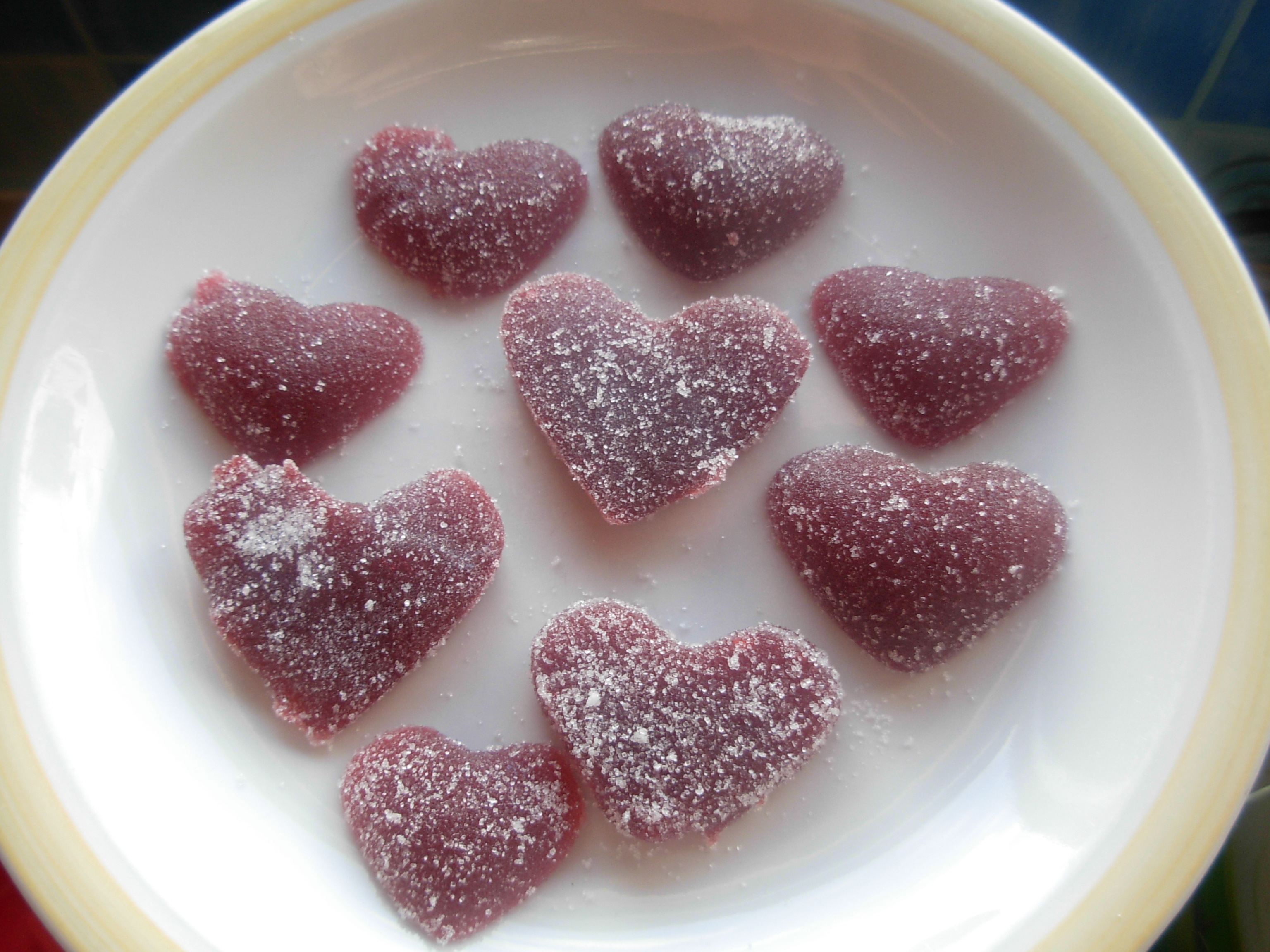 The recipe is by Simon Hulstone, who is chef proprietor of the Michelin-starred Elephant Restaurant in Torquay on the south coast of England.
The first ingredient is Strawberry Purée.  You can obviously make your own when strawberries are in season but at this time of year I use Funkin Pro Stawberry Purée
.  It does have some added sugar but is almost 90% pure strawberry with natural colourings from blackcurrant and black carrots.  It tastes like sweet concentrated strawberries.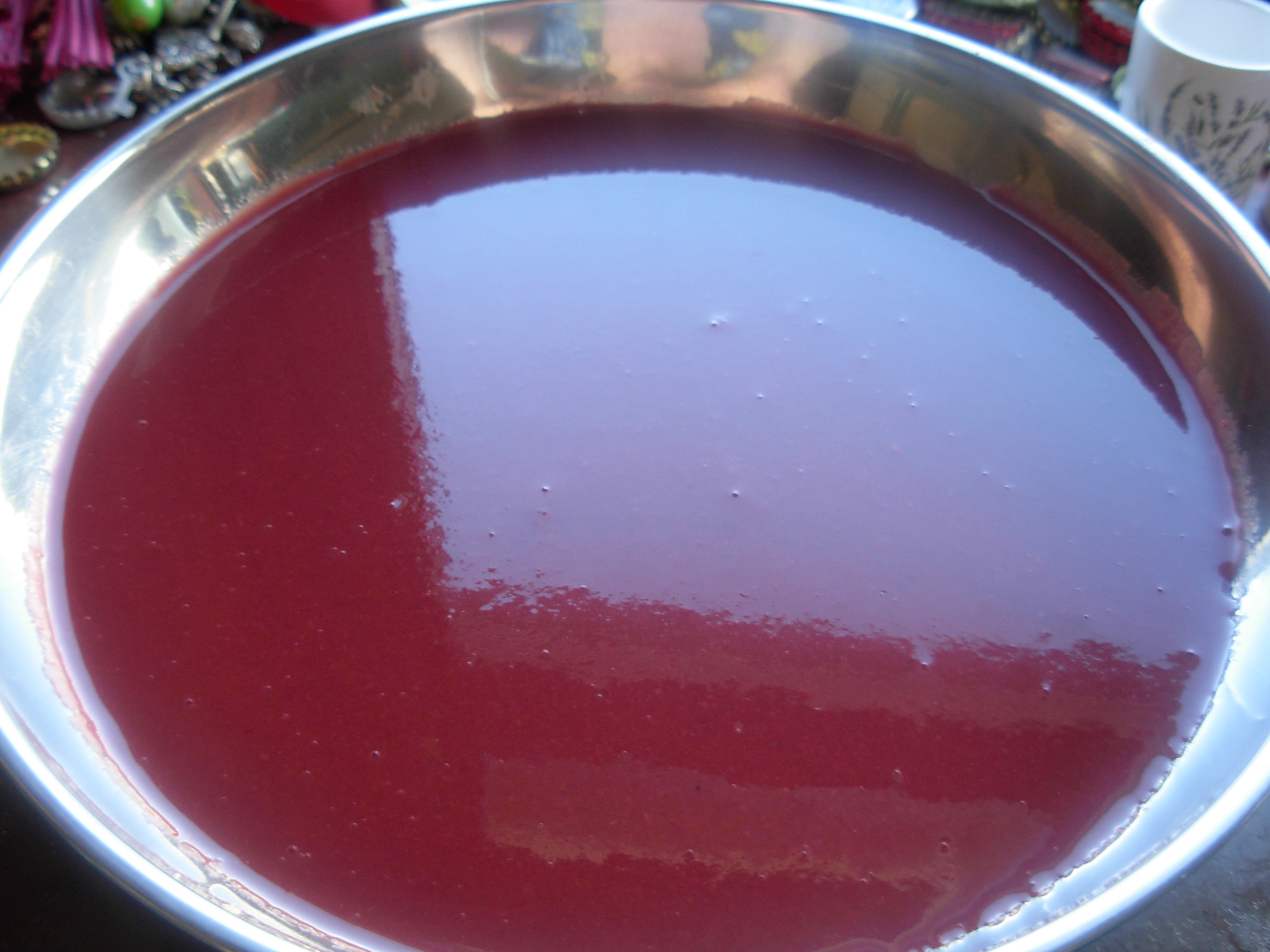 Funkin Pro fruit purées were specially developed for use in professional cocktail-making, so save your leftovers for some kick-ass strawberry daiquiries!
You also need pectin, which is a naturally-occuring thickening agent that sets to give a clear gel with a high sheen. Whilst I do make jams and jellies, I tend to choose fruits which have a naturally high content of pectin, so I'd never actually bought pectin before. I used this Pectin Powder
, which is 100% natural and is suitable for vegans.
The last of the slightly unusual ingredients is Tartaric Acid, which is a naturally-occuring acid found in grapes and some other tart fruits. Whilst the word "acid" can conjure up scary thoughts, you will already have had tartaric acid if you have ever drunk a glass of wine, or used baking powder in your cakes. In this recipe it is used to give the sweets their soft texture as it prevents the sugar from crystallising as your sweets cool. I used this Tartaric Acid
.
You will also need sugar and Tabasco sauce.
Simon's recipe is on the Great British Chefs website here and I halved the recipe, so that we did not get sugar-overload! The recipe says to set the jelly in a baking tray and then cut the sweets into cubes. I wanted pretty hearts instead, so set my sweets in my heart-shaped silicone chocolate mould that I picked up in the charity shop last year for about 20p!
You are best to use a confectionery thermometer when heating the mixture, as you need to stop the boiling process at 104ºC. I used my Heston Blumenthal Thermometer
, which I received as a Christmas gift a couple of years ago and had never used. It is very easy to use, as it clips on to the side of the pan and has a nice big display. You can even set a little alarm to bleep at you when the desired temperature is reached!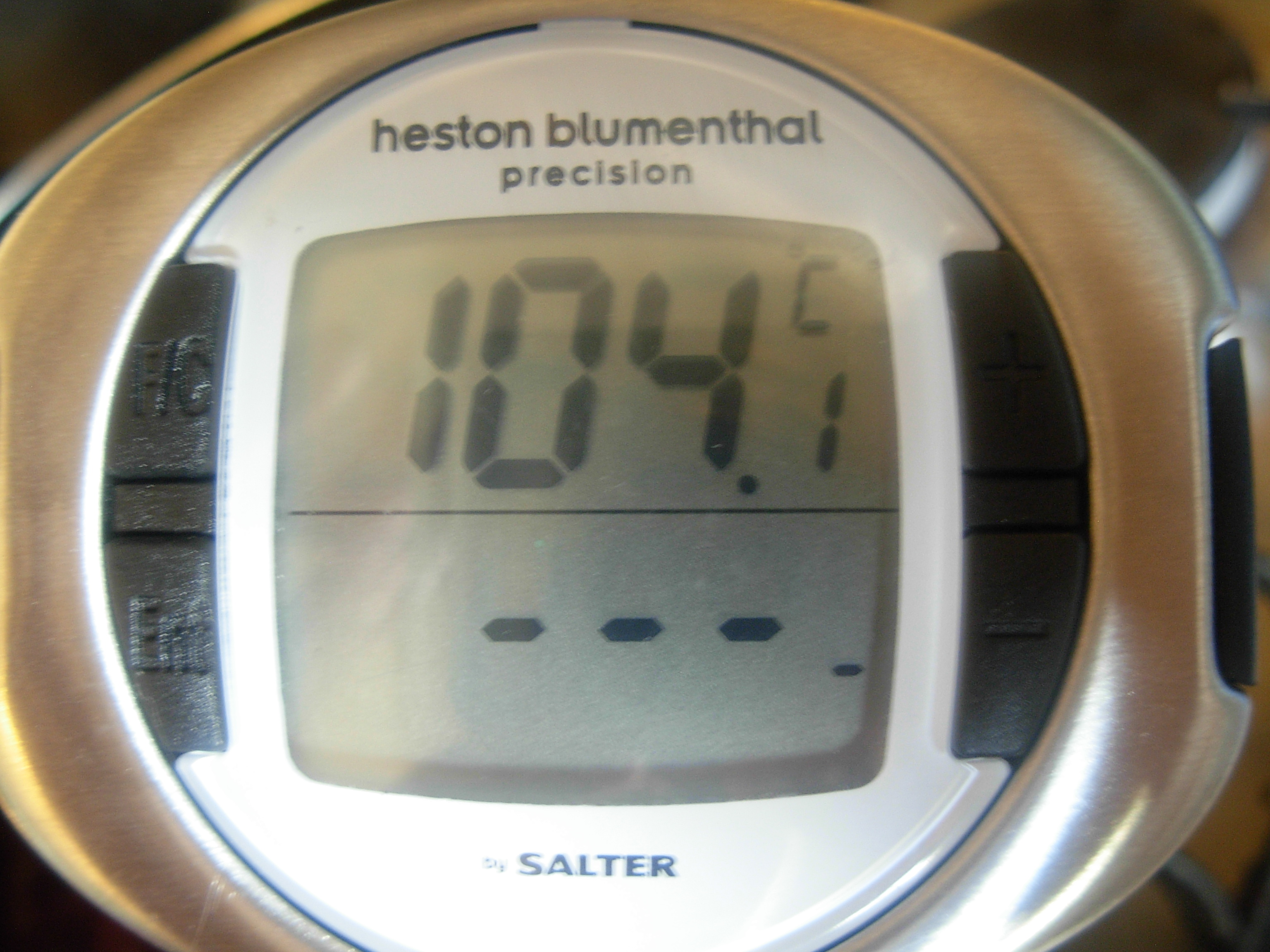 If you have not made jelly sweets before, don't be put off by having to use these unusual ingredients. The sweets are really very easy to make and were enjoyed by everyone.
If you don't have a Valentine to cook for, why not make these to treat yourself!
Enjoy!
Vohn
x
P.S. I am entering my sweets into a couple of blogger challenges…
Treat Petite is run by Kat at The Baking Explorer and Stuart at Cakeyboi.   Cakeyboi is hosting this month with the theme of loved ones.
Let's Cook Sweet Treats for Valentine challenge is run by Nanya over at Simply.Food.
P.P.S.  The links I have put in for the ingredients & thermometer will take you to the Amazon UK website. Obviously you can source these from wherever you like but if you do buy from Amazon, please do follow the links from here and I will receive a little commission back from Amazon!
Thanks!
---
10 Responses to "Strawberry and Chilli Jelly Sweets for Valentines"