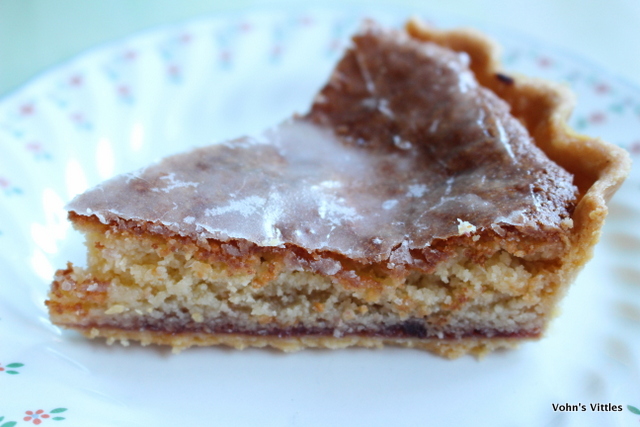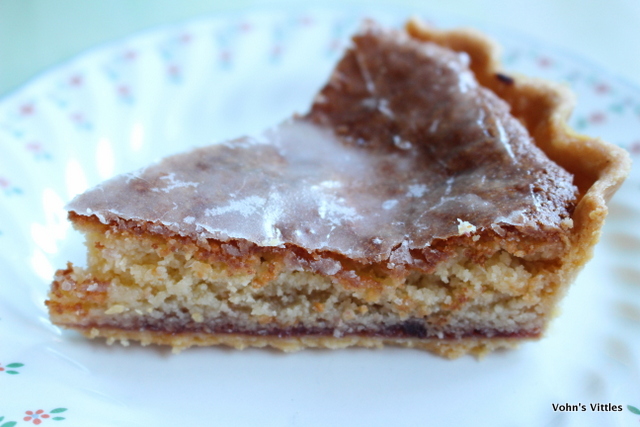 Well hello there,
Here we are already at week five of Great British Bake Off and the technical challenge has again proved controversial with the twitter sphere going haywire over what precisely a Bakewell Tart is!
Until last week, an online search for a Bakewell Tart recipe listed lovely traditional tarts, some with a drizzling of plain icing criss-crossed on top. Then suddenly last week a new recipe was added to the BBC website – that for this week's technical bake – the monstrosity with the huge layer of white icing with red food-coloured icing feathered on top. This is not a Bakewell Tart Mary! This is some sort of cross between a Bakewell tart and a Mr Kipling Cherry Bakewell without the bonus of the cherry!
I know I said I was going to do the technical bakes but I am having a bit of a sugar overload with all this baking, and I try not to eat food colours, and I'm definitely off piping after the Viennese Whirl fiasco, so I'm going for baking a traditional Bakewell Tart instead. It is still Mary's recipe, so doesn't really feel like cheating!
Again I am entering my bake into Mummy Mishaps Great Blogger Bake Off blogging challenge.
The first stage is to make a plain shortcrust pastry by rubbing in 75g chilled butter to 175g plain flour, then adding a few tbsp water to get a soft dough. I was really tired from starting a new job this week, so I did all this in my food processor for speed and ease.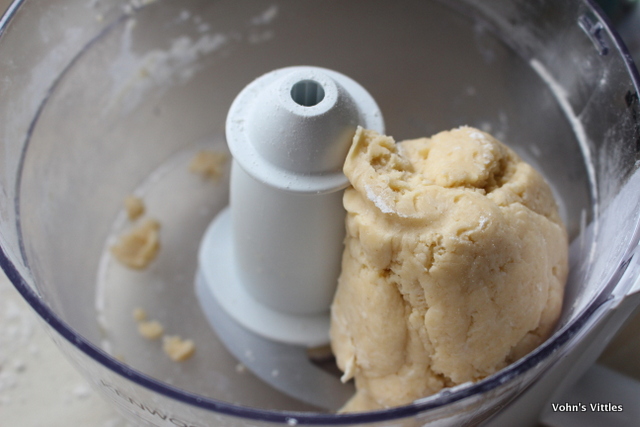 Plonk the flour out on a floured surface.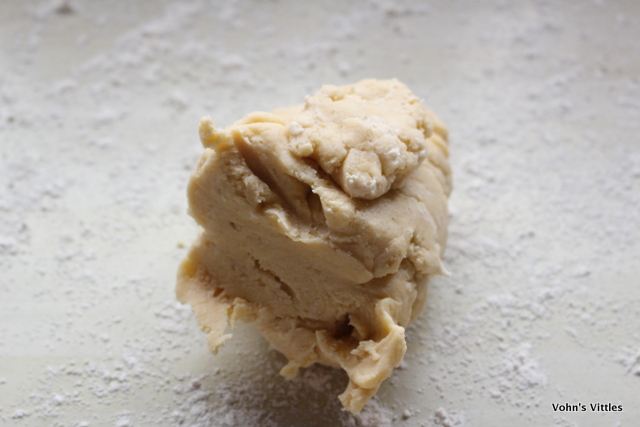 and roll with a rolling pin until large enough to line a 20cm flan tin. I always put the tin down on top of the pastry to make sure it's going to be the right size.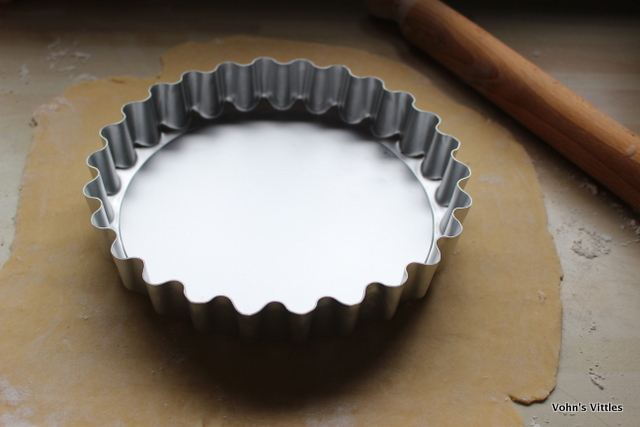 Then carefully line the tin, shaping into the base and sides and trimming away the excess.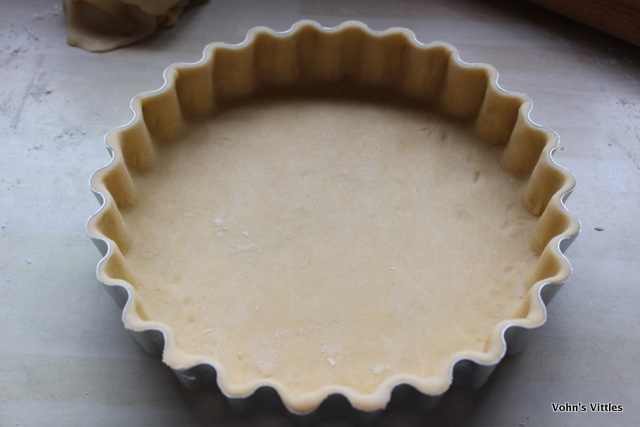 I had quite a bit of pastry left over, so I lined some smaller tart tins and popped them in the freezer for another day. I hate food waste!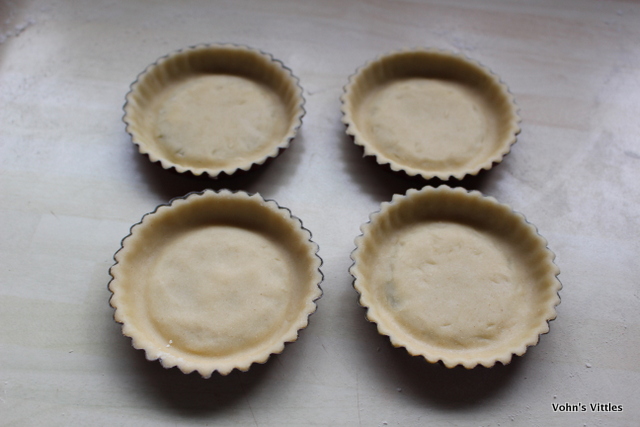 Next, place the lined flan dish in the fridge for 30 mins to chill. Heat the oven to 200°C and blind bake for 15 minutes. I couldn't find my ceramic beads so had to improvise with some old rice.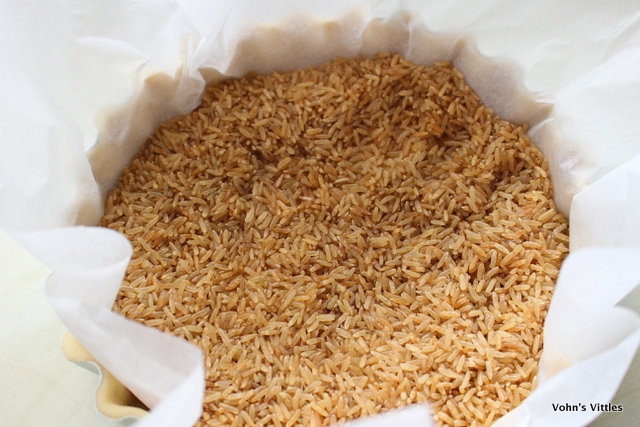 It worked great.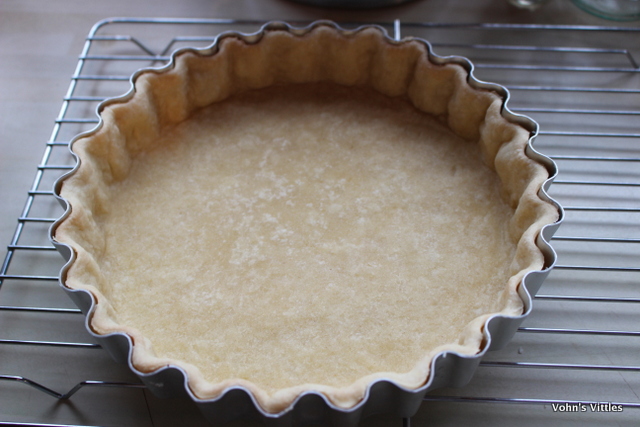 Bake the tart case for another five minutes with the beads/rice removed to dry the base a little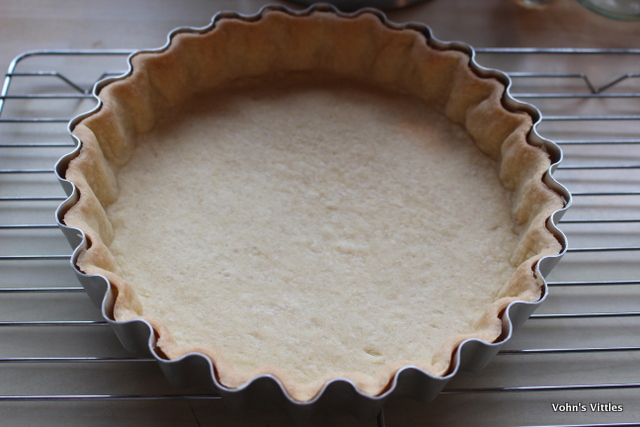 Next instruction is to spread the base generously with raspberry jam but the ingredients list states one 1 tbsp of jam. It's hard to spread generously with so little! I used more like 3 tablespoons! I also went off-recipe and used some lovely tayberry jam that I had instead of raspberry. Ooh – look at those whole tayberries – yum!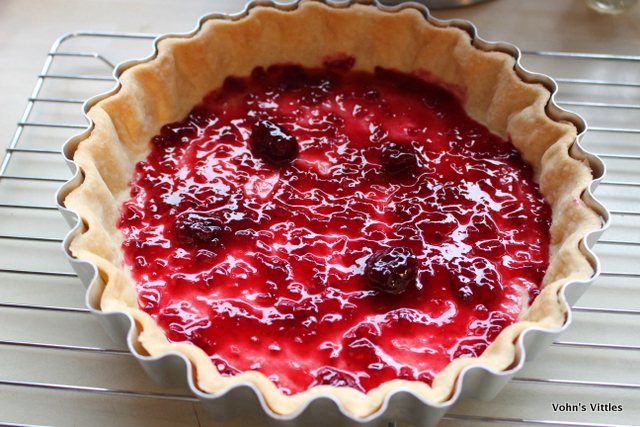 Next make the frangipane filling by melting 125g butter, then stirring in 125g caster sugar, 1 beaten egg, 125g ground almonds, and ½ tsp almond extract. Pour this into the flan tin and sprinkle over 50g flaked almonds. I skipped the flaked almond topping as I'm not really that keen on almonds.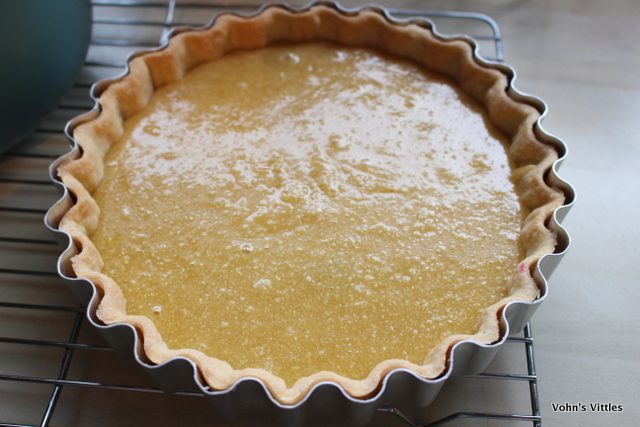 Next bake for 35 minutes. Mine got very brown and didn't rise properly! BIG FAIL!!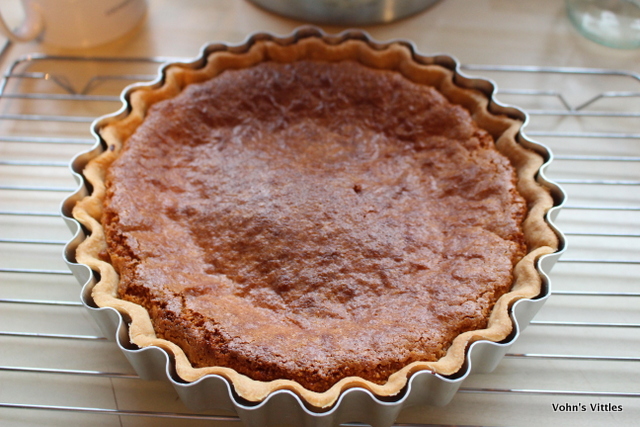 I wonder if perhaps my oven is not hitting the right temperature and was too hot. This could make it puff up really quickly at the start and then sink. I must invest in a new oven thermometer!
I showed the pic to a cooking group I'm in on Facebook and they agreed. Extra advice from the lovely Jo of Every Nook and Cranny is to add a tbsp or two of flour to the frangipane in future to give it more stability. Great tip, thanks Jo!
Next make the icing from 80g icing sugar and a little cold water. This seemed like way too much sugar for me, so I went for only 25g icing sugar and it was definitely enough!
The instruction is to pipe it over in an informal zigzag effect. I didn't really see the point in getting a piping bag all messy for the sake of informal zigzags, so I just went for an informal drizzle instead. Of course my tart was still too hot & the icing all just pooled in that sunken hollow! Another BIG FAIL!
I pulled the icing around with the back of a spoon to achieve more of an overall glazed effect!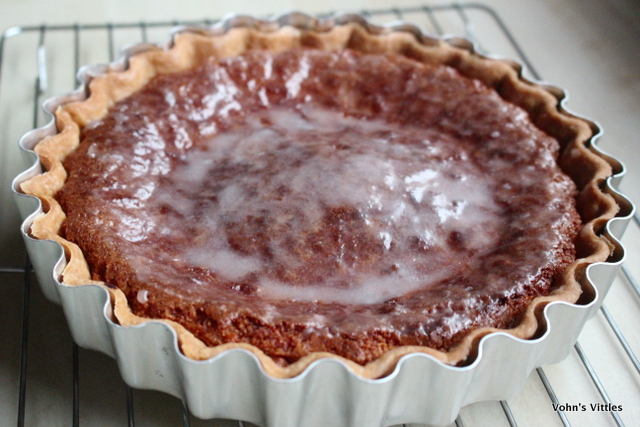 Not my greatest success! I found the frangipane far too sweet against the plain pastry.  I'm thinking sweet shortcrust pastry and a less sweet frangipane would work better.
It was lovely with a cup of very strong French coffee though and I did get the layering that Paul was on about!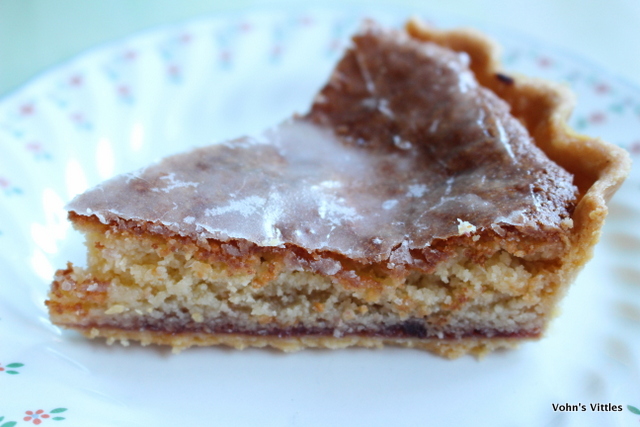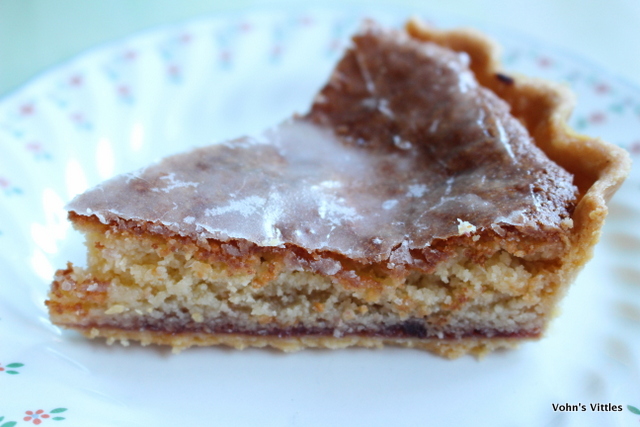 I'm dreaming of trying this with ground hazelnuts instead of almonds and maybe a plum compote in the base but, of course, then it wouldn't be a Bakewell Tart! Hey – if Mary can completely change a traditional recipe, why not the rest of us?! 😉
Vohn
x